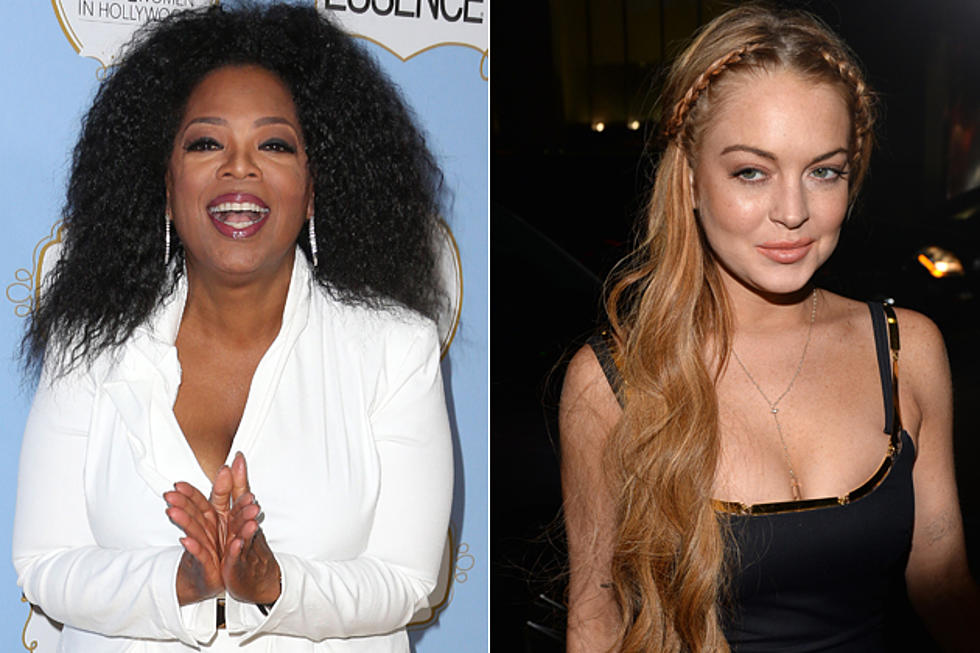 Oprah Winfrey Scores Lindsay Lohan Post-Rehab Interview + Docuseries
Frederick M. Brown / Michael Buckner, Getty Images
Seems like both Oprah Winfrey and Lindsay Lohan have good news today -- Oprah because her network gets the first LiLo interview following her stint in rehab and a docuseries to go with it, and La Lohan because, well, she gets to talk to Oprah.
YOU get a coup! And YOU get a coup! And YOU get a coup!
"OWN will air an exclusive interview with Oprah and Lindsay Lohan that will tape and air in August, and an eight-part documentary series with Lindsay for 2014," an Opray Winfrey Network spokesperson confirmed.
The series itself will follow Lindsay as she (hopefully) stays clean and sober -- and possibly escapes to more secluded pastures.
Let's just hope Lindsay doesn't bail on the Big O the way she did on Barbara Walters. Because we have a feeling Oprah would do a helluva lot more than just quietly seethe about it.