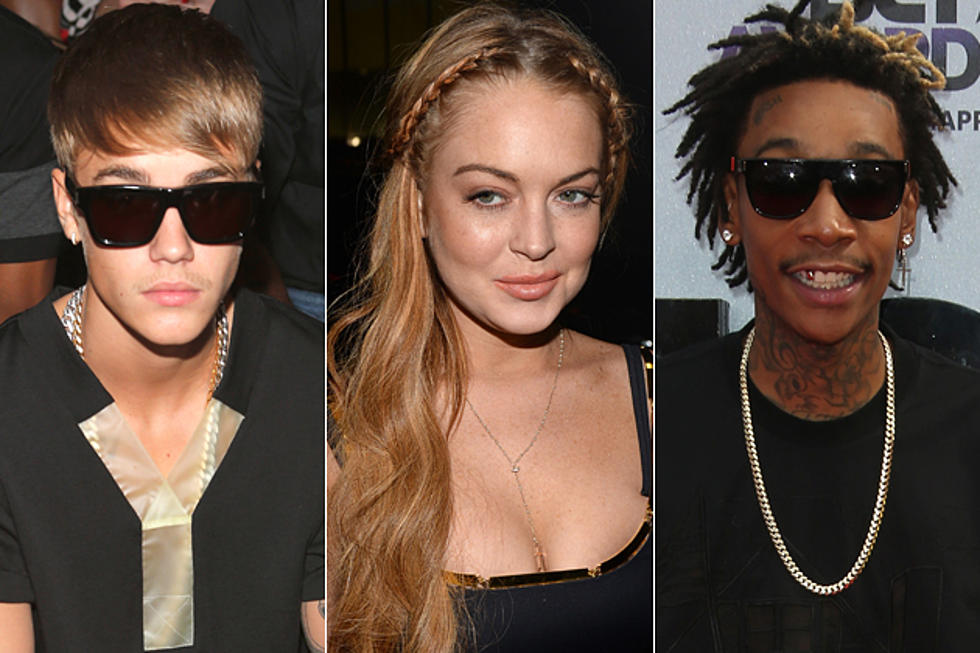 Justin Bieber, Lindsay Lohan, Wiz Khalifa + More in Celebrity Tweets of the Day
Jemal Countess / Michael Buckner / Frederick M. Brown, Getty Images
Today (September 12), Twitter crashed so there wasn't as much celebrity tweeting as we would have liked. Thanks a lot, fail whale. Still, the stars were able to get a couple of jokes in before social media was ruined for the day, so at least there was that.
So Justin Bieber has really big news you guys. So big. Except not at all.
We may love Pink's dad more than we love Pink.
Lindsay Lohan has room in her heart for all 7 million of her followers.
Surprise! This season of 'America's Next Top Model' is a just ploy to sell the Flixel app.
Blake Shelton hired a new publicist, who is Blake Shelton.
Stephen Colbert gives us more reasons to love him.
Busy Philipps came up with a new career path for Emily Blunt and John Krasinski.
And Wiz Khalifa doesn't know what the internet is for.