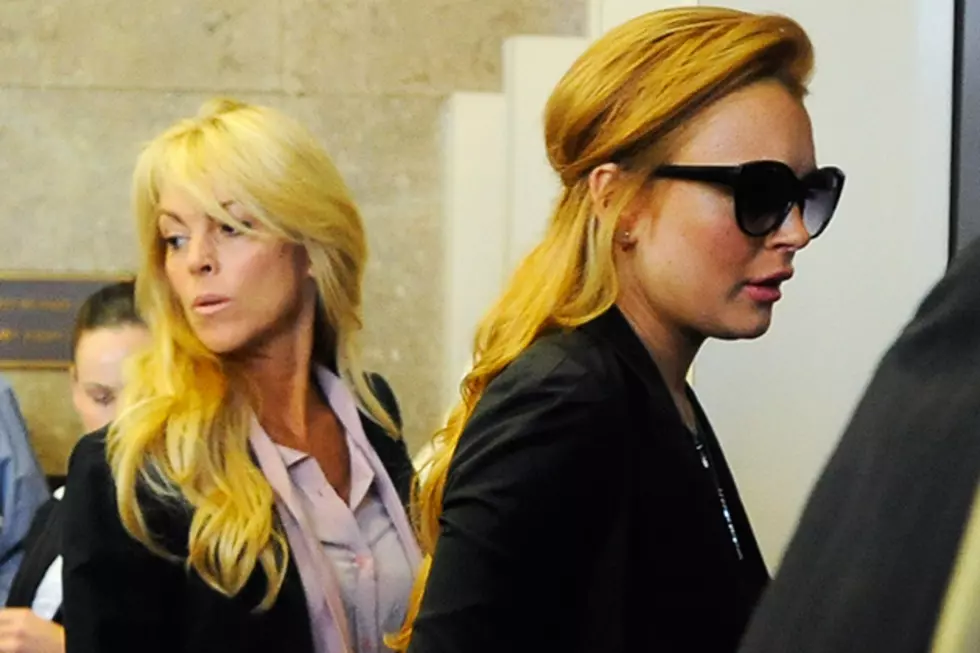 Today in Lindsay Lohan: She's a Mess to Work With and Her Parents Made Her That Way
Kevork Djansezian, Getty Images
Lindsay Lohan is a hard person to work with and she pretends her mother is doing coke and oh by the way she has a new sister.
In other words, it's just another day in the tabloids for Hollywood's most infamously troubled ginger.
Executive producer Larry Thompson seems to have PTSD after working with Lohan on 'Liz & Dick,' and he shared those painful memories with reporters via conference call this week.
Thompson described LiLo as "fascinating to watch," but said she "knows no boundaries" and their collaboration had some "serious challenges" and was "not for the faint of heart."
Actually, that's some pretty glowing praise for Lindsay. She should put those snippets on the fridge.
"We had to make a deal where there were pages and pages of 'what if' clauses," he continued. "What if there is a car accident, what if there is a violation of her probation [and] she would be incarcerated. Those 'what ifs' were plenty."
Man, it's almost like he had a crystal ball.
"But through insurance — and I will add she might be the most insured actress who ever walked on a sound stage — we tried to insure ourselves against things that could, and in fact did, happen."
Thompson finished the interview with the supersized understatement, "I've certainly worked with actresses whose behavior during production was less problematic than Lindsay."
Lindsay's on-set behavior was largely publicized -- among other tidbits, she was routinely late to the set, got involved in a car accident during filming, and once refused to wake up from a disco nap.
But all that is child's play compared to recent information from LiLo's whoriffic mom Dina, whom Lindsay once claimed was heavily addicted to cocaine because pots and kettles are good friends now.
But Dina said in a recent interview with 'Entertainment Tonight' that it was all lies: "We were having an argument, it escalated, and she, in her weakest moment called someone. She called [her father] and he recorded the conversation. She just wanted to hurt me at that moment."
Kids do the darndest things. Really, who hasn't screamed "mom's a cokehead!" in a phone call to a father who eventually sells it to the media.
Regardless, Dina has forgiven her lying liar of a daughter and is so proud Lindsay finally told the truth (although to whom we're not sure), saying, "It just hurt me so bad and she knew how horrible that was and she came clean and told the truth that she lied."
As for Daddy Lohan, he's the new father of a bouncing baby 17-year-old girl, and in Lindsay's Friday appearance on 'Good Morning America' (damn, Barbara Walters, she's talking to everyone BUT you), she didn't even seem to know.
Upon being told by the 'GMA' hosts, she replied, "I didn't hear that, so thanks for the news." It says a lot about her family that finding out she has a long lost half-sister barely even blipped her radar.
But according a Radar Online source, she "absolutely knew she had a half-sister for a very long time. Lindsay has Google news alerts set up for every member of her family, including her dad, so when it made news yesterday, she absolutely read about it. However, Lindsay found out long before that she has a half-sister. Lindsay is embarrassed by it and doesn't have a desire to meet her sibling."
She's embarrassed? Imagine how the newest member of the Lohan family feels.