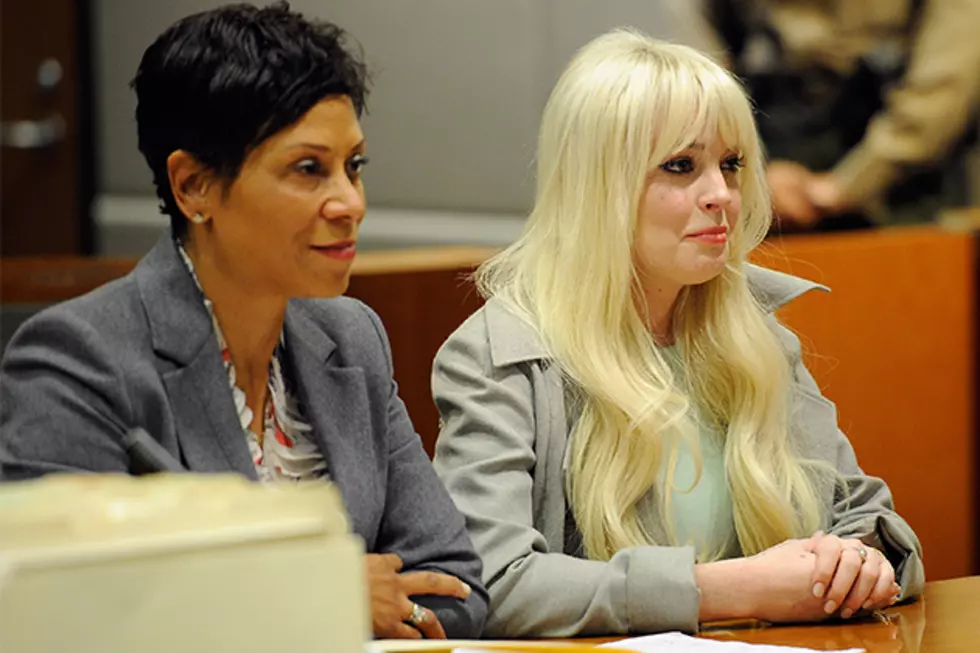 Lindsay Lohan Might Go Back to Jail and Blah Blah Blah No One Cares Anymore
Kevork Djansezian, Getty Images
Lindsay Lohan is about to have her probation revoked. Which in layman's terms translates to "bitch done messed up good."
The "actress" (or as she's better know these days, that former actress who's in the tabloids all the time for being arrested but isn't Amanda Bynes) will likely have her probation revoked after lying to police about a car crash she caused back in June when she slammed her Porsche into a truck.
She claimed she wasn't driving when she was, and that got her a misdemeanor for lying to police officers.
At the time, she was filming 'Liz & Dick' and had a hefty insurance policy to prevent such catastrophes, but that's what you get for not pulling her license altogether.
TMZ has learned that Judge Jane Godfrey will yank LiLo's probation, and then it's back to a court with a completely different judge to begin yet another "Lindsay Lohan goes to court" media circus.
On the upside, she might get a shiny new mugshot to add to her collection.