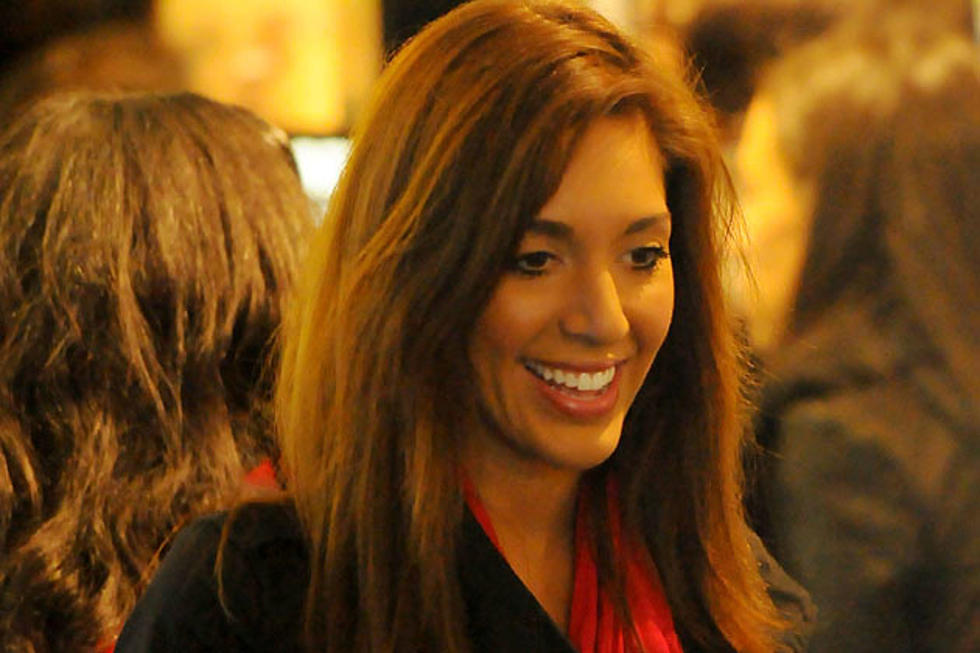 So 'Teen Mom' Farrah Abraham's Sex Tape Is Actually Just Full-On Porn
Hall/Pena, Pacific Coast News
Remember the rumor that 'Teen Mom' star Farrah Abraham had a sex tape leaked by some shadowy and ominous figures looking to ruin her reputation as a great mother? Yeah, turns out that it was just her -- and adult film star James Deen plays prominently -- in more ways than one.
The XXX star has gone public, admitting he co-starred in the shoot (so to speak) with Farrah and that the whole thing was shot by a legit production company. No Paris Hilton night-vision weirdness here.
Deen says he and Farrah got tested together (quelle romantique) and shot the scene yesterday, April 7. "Word travels fast ... it isn't even edited yet," he told TMZ.
James and Farrah were later photographed leaving the headquarters of Vivid Entertainment, the same company that produced 'Kim Kardashian Superstar' and other titles you've had to tell hotel clerks that you "accidentally" purchased.
This could be an watershed moment in celebrity pornography history. Obviously we've seen D-list celebrity sex tapes before, but usually they're taken from private stashes, dimly-lit and just plain disappointing (or, in the case of Octomom, they arise out of tricky financial situations).
But Farrah may prove to be craftier than any of us gave her credit for, bypassing all of that -- and making sure that both her product is of the highest quality and, more importantly, that she gets the rights. We hate to admit it, but it's impressive.
Who says the youth of today don't have a strong work ethic?