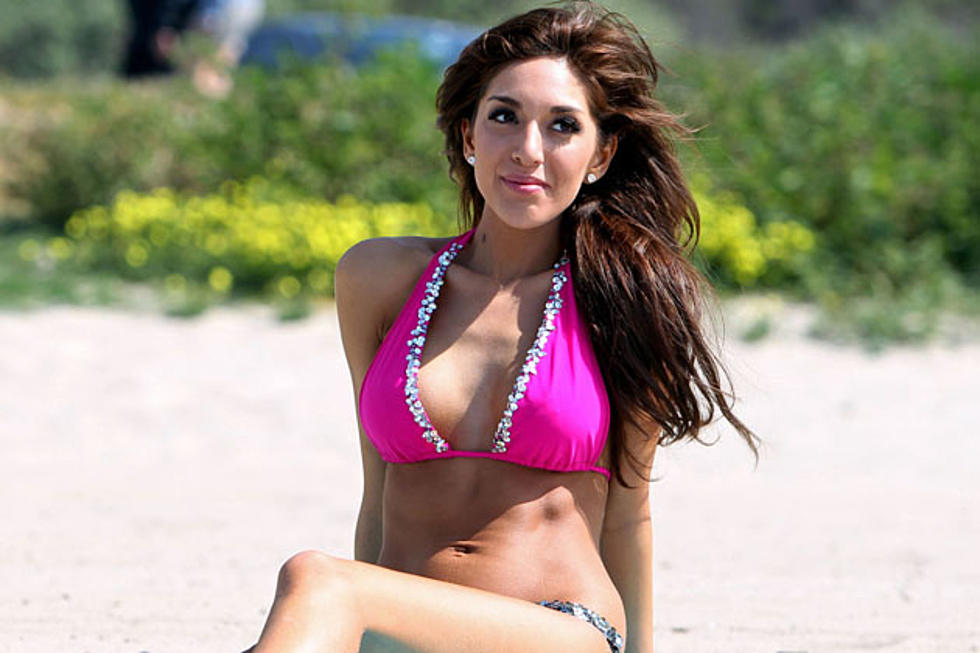 Farrah Abraham Tried to Hire a Fake Boyfriend So She Could Get On 'Couples Therapy'
KVS, Pacific Coast News
Like the countless reality stars before her, Farrah Abraham just won't go away (we did everything we could).
Seems that before she took up the mantle of porn star, the 21-year-old 'Teen Mom' tried to rope an actor into appearing as her "boyfriend" for VH1's 'Couples Therapy.'
Radar Online reports Farrah allegedly contacted 26-year-old aspiring actor Carson Underwood to get in on the stunt, which would have the two pretending to be in a relationship for the cameras -- and their bank accounts -- with Farrah offering him five figures for his participation.
"Farrah and Carson met at an American Music Awards after party last year and stayed in touch," a source told Radar, who verified text messages between the two parties.
"She sent him a confidentiality agreement and it had all these clauses about how he would just be 'work for hire,'" the insider went on. "He was never really interested in Farrah, and certainly not interested in faking a relationship with her."
In the texts, Farrah makes sure Underwood is hetero before broaching the television idea and asking him to contact her PR rep. You know, standard courting procedure.
She also listed the qualities he needed in order to be her faux beau, including that he be a "tan, tall, business man, who isn't about fame and laid back" and "obviously must be cool with kids and fam."
He should probably also be cool with his fake girlfriend aardvarking other dudes on camera as part of the usual "fam" stuff.
"Her only offer [aside from 'Teen Mom'] was from VH1 but she didn't have a boyfriend, so she tried to find someone. Farrah is willing to do anything to make money and stay famous," the source continued.
As for her almost-boyfriend-for-hire Carson, he had this to say on his Facebook page:
 Remember kids this is what happens when you have a failed career as a wannabe reality-actress. You end up doing porn in the Valley after some guy (me) turns down going onto a reality show with you.
Sure, it was a shameless attempt at a cash grab, but we're kind of sad this VH1 appearance didn't end up happening. Mostly because Farrah Abraham in a room with Courtney Stodden would give us enough material to all retire in the Hamptons.