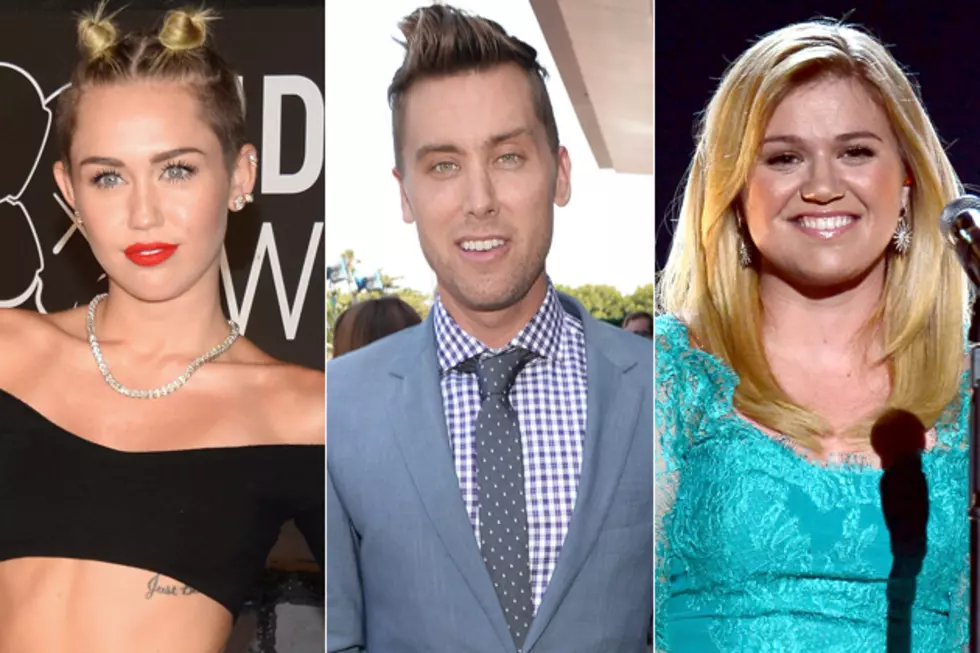 Miley Cyrus, Lance Bass, Kelly Clarkson + More in Celebrity Tweets of the Day
Jamie McCarthy / Alberto E. Rodriguez / Ethan Miller, Getty Images
Today's (Aug. 26) hot button Twitter topic is about one thing and one thing only, last night's Video Music Awards on MTV -- in which Miley Cyrus twerked onstage and twerked on Robin Thicke, and everyone was begging Billy Ray Cyrus for some help. Something tells us it won't do any good.
Miley Cyrus shows off her new single title and her buttox.
Kelly Clarkson was not very impressed by last night's VMA performances.
Also not impressed? Adam Levine.
James Van Der Beek knows how the world works.
Be careful, Lance Bass will steal your Moon Man.
Jesse Tyler Ferguson is scarred for life.
Piers Morgan apparently twerks it out.
Mindy Kaling is decidedly Team Justin Timberlake.
Non-VMA watcher Patton Oswalt was engrossed by 'Breaking Bad.'
That moment when Adam Lambert accidentally stumbles on Prince...
Chris Brown has plans to man up for once. Possibly as a Power Ranger.
Author John Green's book adaptation just started filming and he's justifiably weepy.
And Andy Richter confused things of joy and things of horror.