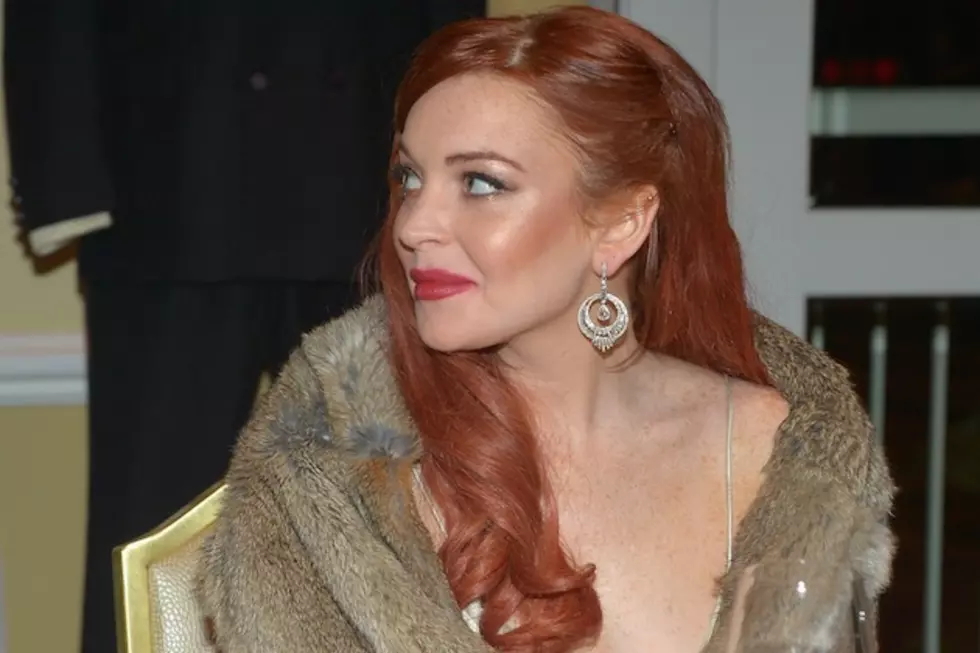 Lindsay Lohan Was Paid More Than You Make in a Year to Party With a Prince on New Year's Eve
Charley Gallay, Getty Images
Remember how Lindsay Lohan promised she'd stay in on New Year's Eve to stay out of trouble? And then wound up partying in London? It turns out it was for a decent reason: The broke starlet was getting paid for it.
Brunei's billionaire Haji Abdul Azim -- known as Prince Azim -- paid Lilo a cool $100,000 to show up. Must be nice.
The New York Daily News reports that not only did La Lohan make bank to attend, but that the gift bags are likely full of more stuff she can pawn off to make rent: iPads, diamond jewelry and more. Considering she's a long ways from getting a rock from Max George, this was probably a good idea.
And despite her promise to stay in and drink tea (and not Kombucha), she actually planned on going to this shindig a while ago.
A source told the News, "Prince Azim not only flew her out; he put her up in a beautiful suite in the Dorchester for the weekend and following the party. Her mom, Dina, is also in London with her at the hotel and attended the party."
Lohan wasn't the only celeb paid to attend. Pamela Anderson pocketed $75,000 to show her face (do people look at her face?) and Lionel Richie took home $250,000 -- but he actually worked by singing, not just showing up. And back in June, stars like Mariah Carey, Marisa Tomei, Chace Crawford, Raquel Welch and Dionne Warwick all made a heavily-sponsored trip to London for another soiree.
The source confirmed what we already know: "[The Prince] rents the ballroom and does this for his amusement ... He pays stars to show up. Lindsay went because she's that desperate for a paycheck."