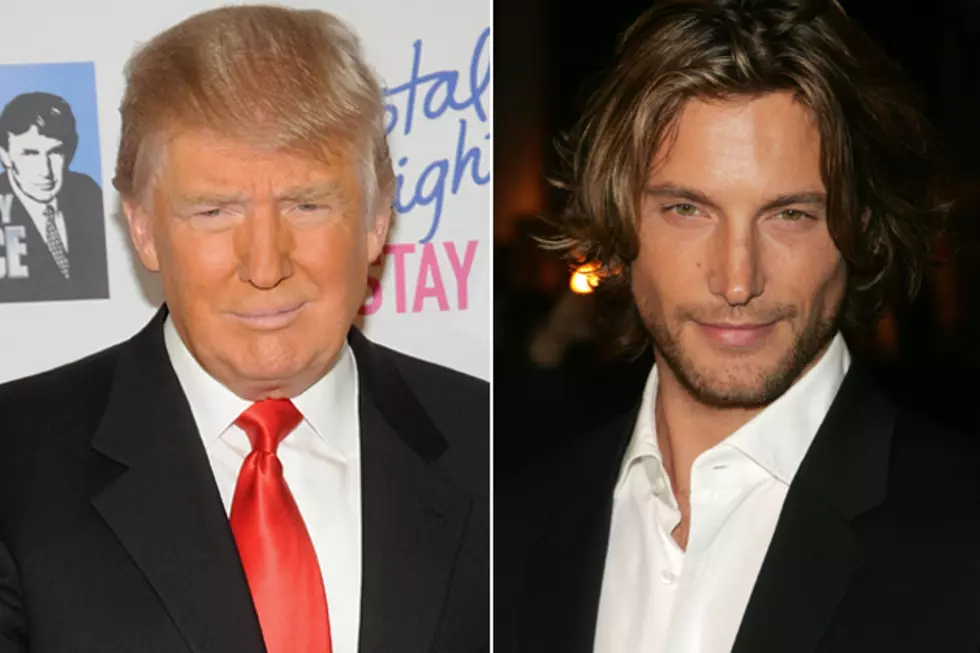 Noted Douchebag Donald Trump Calls Gabriel Aubry a Sissy
Brad Barket / Peter Kramer, Getty Images
As infamous for running his mouth as he is for bad investments and even worse hair, Donald Trump is once again expressing an opinion where he shouldn't -- this time joining Olivier Martinez in taking shots at Gabriel Aubry.
To be fair, Trump's assessment of Aubry's injuries is a lot more accurate than anything he's said about President Barack Obama.
Note, however, the usual subtext of sexism he spouts: While Berry is indeed dramatic and unhinged, Martinez and Aubry escape blame for taking the bait because, well, penis. Kinda like how Trump once said that Kate Middleton shouldn't have been naked in her yard a mile away from some creepy paps with telephoto lenses.
If the clementine-colored Trump really wants to help, he may want to offer some of his bronzer to Aubry's beautiful mug to cover that nasty shiner he's sporting these days.
In any case, we have a really good idea at whom the male model can practice throwing his punches. A really, really good idea.