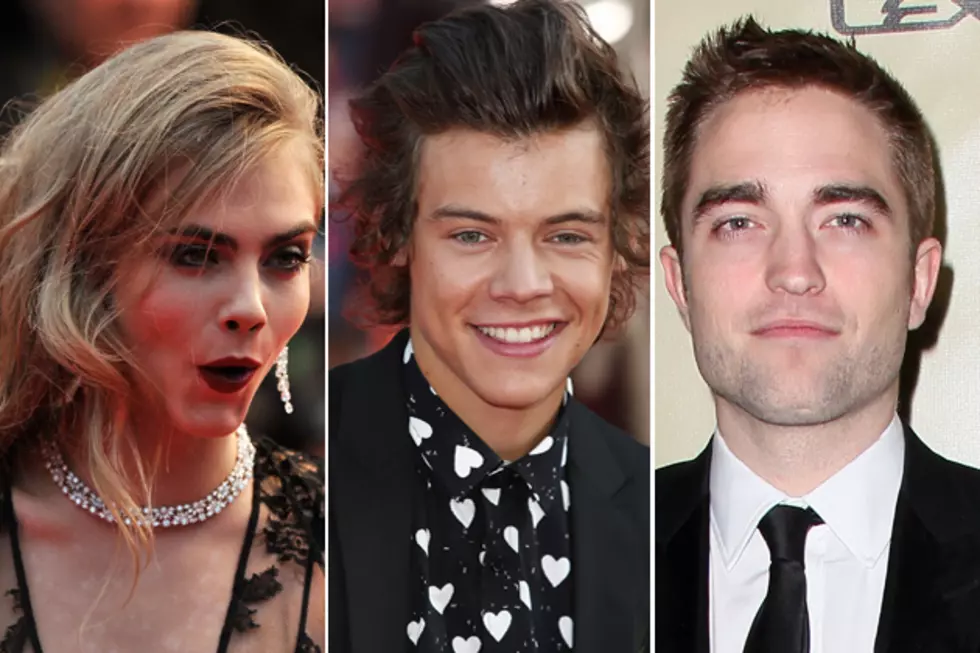 Harry Styles Hangs With Robert Pattinson + Dates Cara Delevingne on the Down Low
Gareth Cattermole / Tim P. Whitby / David Livingston, Getty Images
Harry Styles has a new man and a sort of new woman in his life -- and his latest bromance will likely make girls' hearts explode the world over.
Hazza's been hanging out with none other than 'Twilight' star Robert Pattinson! And who's the lucky lady in the lad's life?
That would be supermodel Cara Delevingne, with whom Styles has had a history. A source revealed, "They have great chemistry. Sure, they've always agreed to keep things super casual and private because of their crazy worlds, but Harry genuinely likes Cara a lot -- he has done ever since they met three years ago."
Haylor who?
As for Harry's hangs with R-Pattz, a spy reports (via Hollywood Life), "Harry Styles was at the Chateau Marmont Hotel with Robert Pattinson having a drink and talking. They argued over who was paying."
We bet when he hangs with Cara, Harry picks up the check. He's a gentleman!