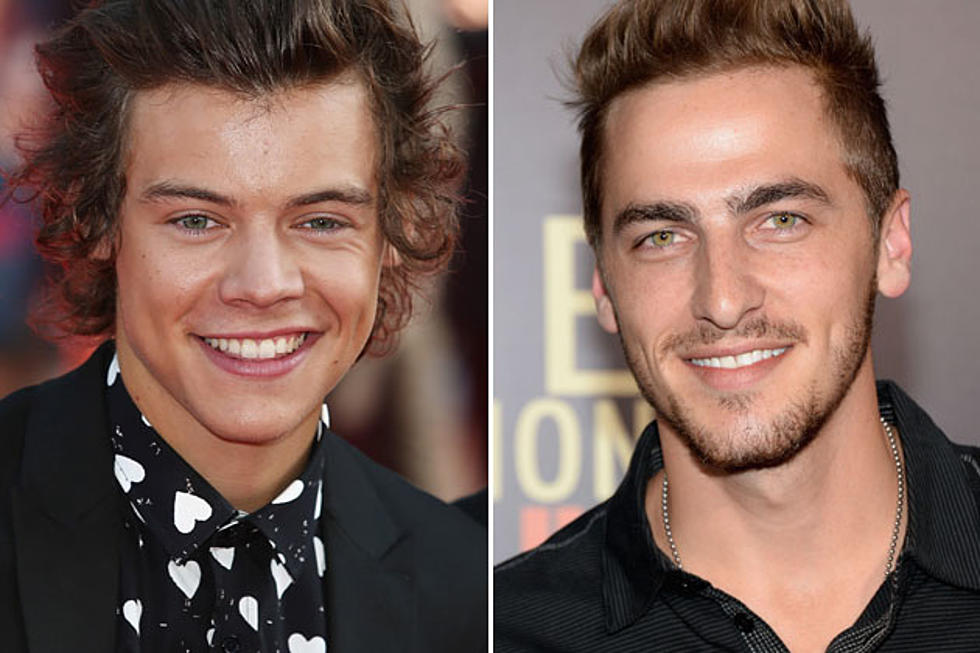 Harry Styles vs. Kendall Schmidt – Swoon-Off
Tim P. Whitby/ Jamie McCarthy, Getty Images
One Direction's Harry Styles and Big Time Rush's Kendall Schmidt both have amazing voices, sparkling eyes and charisma for days. Which boy bander do you think is more swoon-worthy?
With a dating record that includes some verrrrry eligible bachelorettes, Harry no doubt has game. It's not surprising -- just the mention of his name sends Directioners into a tizzy! Harry even let fans get a look into his personal life with One Direction's documentary.
Kendall is also a triple threat: Tall, energetic and totally hilarious! The singer is always making fans laugh with his silly sense of humor, as seen on his TV show, 'Big Time Rush.' With numerous successful albums, it's clear he can't be stopped!
Which of these charming boy banders makes you swoon? Vote in the poll below!
Harry Styles
Kendall Schmidt