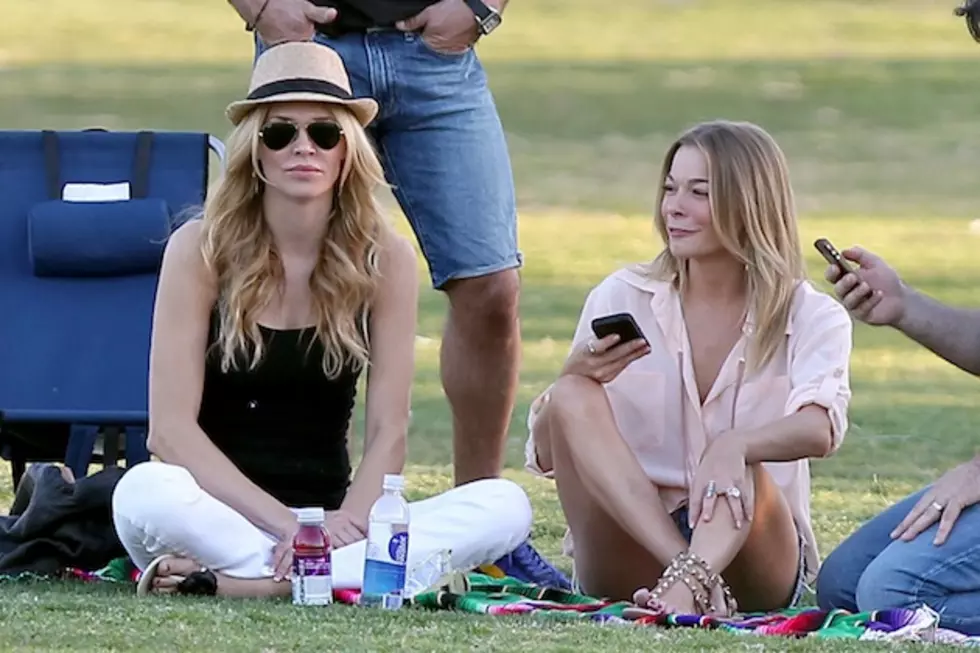 LeAnn Rimes Says Brandi Glanville's Kids Call Her 'Mom.' That'll Go Over Well.
Aguilar/Jones, Pacific Coast News
But apparently not. Because it's on again. And this time, LeAnn went for the jugular.
When asked by UK publication Fabulous Mag what her step-children (Brandi's sons) call her, Rimes replied, "Lee. Sometimes they'll blurt out: 'Mom!' but I just go with whatever they call me. As long as it's nice and respectful, I couldn't care less."
And since we know Brandi regards any moves by LeAnn to pretend she isn't barren and childless as personal affronts, we're guessing Brandi's in a dank basement somewhere throwing darts at eyeless pictures of LeAnn right about now.
Asked about her relationship with Glanville, the drunken crooner responded, "That's where you write 'insert face reaction here.'"
(Wait, what? Faces are where reactions are usually registered. Where else would she have a reaction? This is worse than the time she felt feelings.)
But make no mistake about it -- saying her step-kids call her "mom" was a targeted shot. Now we just wait for Brandi to go all scorched-earth about it.