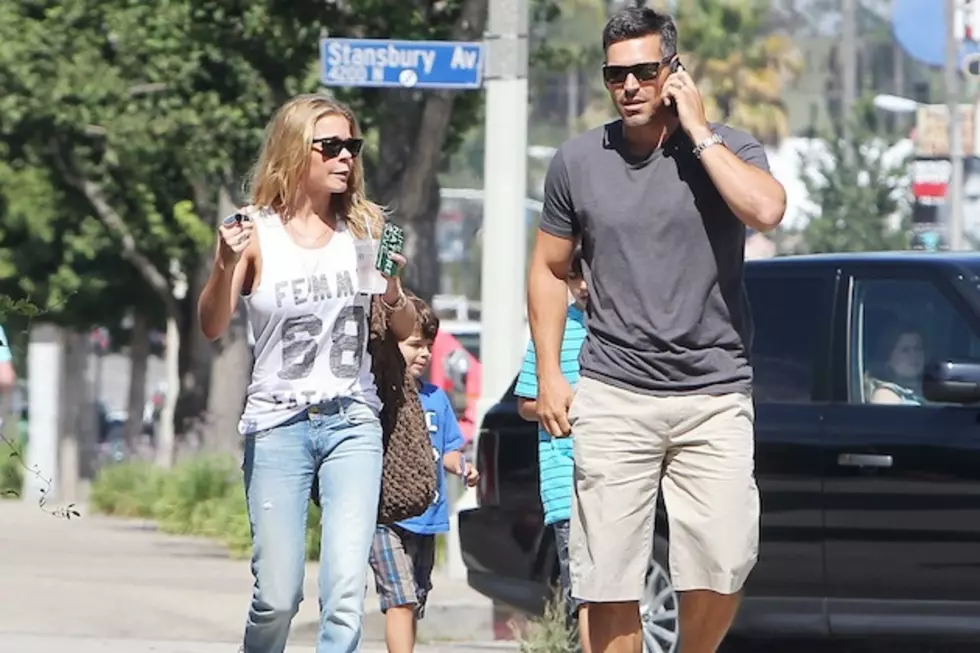 LeAnn Rimes + Eddie Cibrian Want a Sitcom About Themselves Because Their Lives Are Hilarious
Miguel Aguilar/Sam Sharma, Pacific Coast News
Never ones to let Brandi Glanville enjoy her own very small spotlight of embarrassing reality television, her ex-husband Eddie Cibrian and his current wife LeAnn Rimes want a sitcom about their lives. Starring themselves.
Which is basically just a way to get their own reality show without LeAnn having to disavow the nasty things she once said about how fake such programming is.
According to a source who spoke to Us Weekly, the couple has been "shopping around a scripted comedy based on their lives together. They would play versions of themselves."
Never ones to let the past stay in the past, the source also revealed, "The show will have a crazy ex-wife!" So clearly some serious creativity went into this pitch.
As for the children, "Mason and Jake are not involved. If kids end up being on it, they would be played by actors -- not Eddie's children." Because yeah, all the adults in their lives are always so concerned for their well-being.
"[Eddie and LeAnn have] met with a few networks," another insider added. "Nothing is finalized yet, but they're seeing where the show could go." Which, in network speak, means this may be the only time you hear about it.
Too bad. We were so looking forward to the episode where the kids mistake LeAnn's laxatives for Skittles and wacky hijinks ensue.