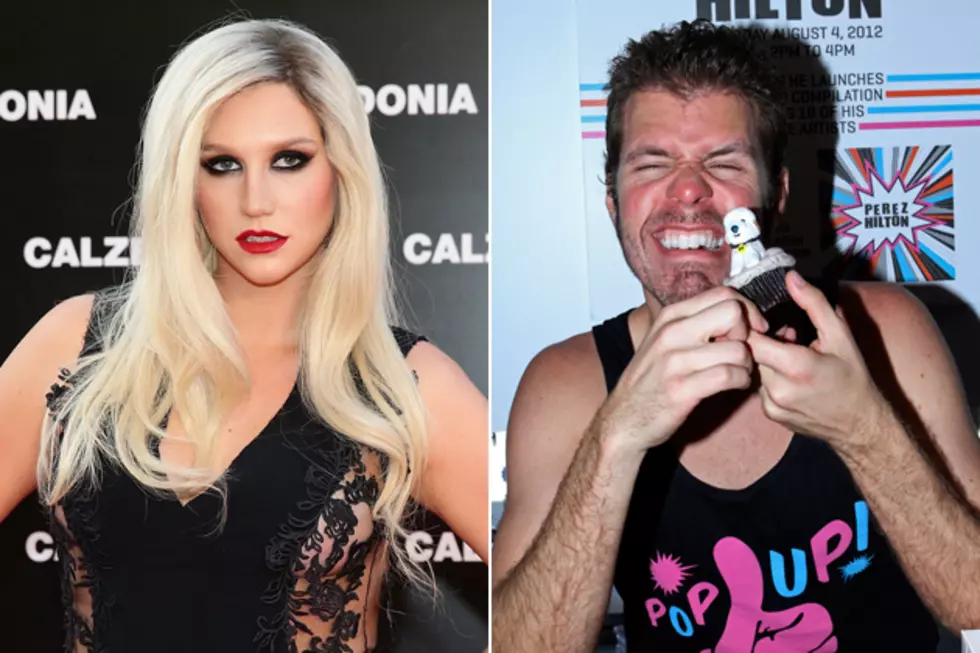 Kesha Really Hates Perez Hilton [VIDEO]
Vittorio Zunino Celotto, Getty Images / Pacific Coast News
Proving that Kesha is a lot smarter than people give her credit for, the 'C'Mon' singer revealed that she finds blogger Perez Hilton to be little more than a glorified bully. Atta girl!
The singer's vitriol for the self-professed "Queen of All Media" stems from his posting hacked intimate photos of her.
K-Dollar Sign revealed how hurtful Hilton's actions were in an episode of her documentary, 'My Crazy Beautiful Life,' last night (April 24).
"He singlehandedly ruined the only relationship that's ever meant anything to me," she said, breaking down in tears during a confessional. The footage then cut to Kesha crying backstage: "My family shouldn't have to deal with this. He's everything I hate. Everything I'm against."
You're not the only one, Kesha.
Hilton, ever tasteful, classy and mature, retaliated by tweeting (then immediately deleting) the same nude photos along with some vintage Kesha lyrics:
And in case you had hope for civilization, we want to remind you that Hilton now has a kid. A kid we feel really, really sorry for.