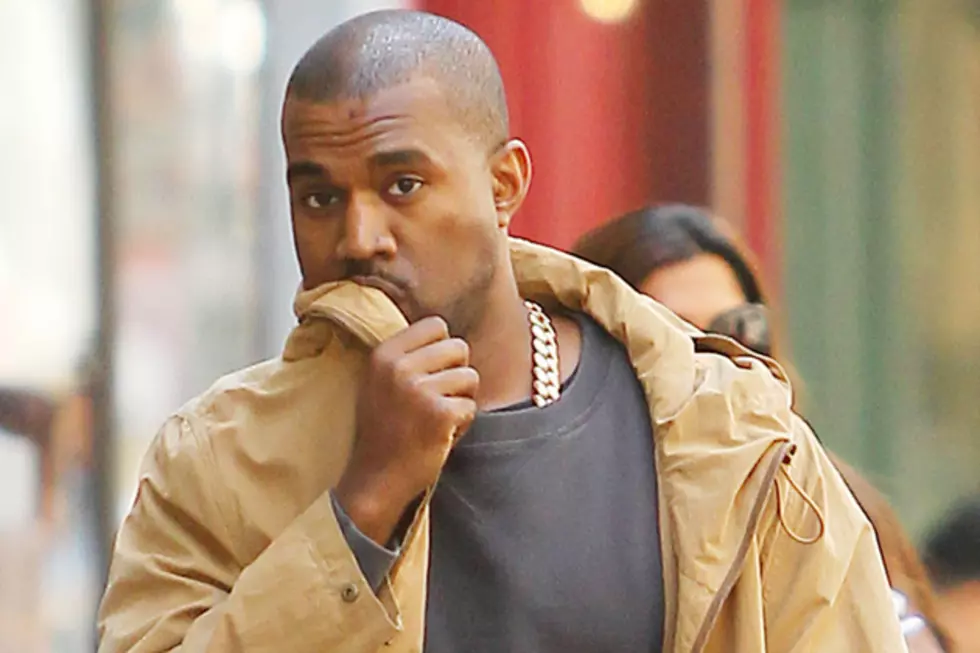 Kanye West Rants He's the 'Worst Kind Of Celebrity' + Very Serious About It [NSFW VIDEO]
Pacific Coast News
Kanye West has things to say. And because he's a tortured artist, he can't do it in a press release or interview. He won't be restrained by the man.
So instead, he yells auto-tuned things to his audiences between songs at concerts.
Such was the case at a "secret" show at the Adult Swim upfront party in New York on Wednesday, May 15, where he addressed his least favorite people -- paparazzi -- directly, saying:
"I don't know if you know there's one thing about me, but I'm a terrible, terrible celebrity ... I'm the worst kind of celebrity. Because I only make real music. I'm only up in the studio to make real sh-t. I don't want nobody coming up to me with cameras and sh-t. Selling pictures to a f--king magazine. Asking me dumb f--king questions. Because I'm not a motherf--king celebrity.

I only make music that inspires you to be the best you can be -- and I don't want anyone to ask anything else of me."
Obviously, Kanye has a legitimate beef with the paps. For one, they are responsible for his godawful depth perception. (Ye, you should probably have this chat with your attentionista girlfriend, because she's usually the one telling the photogs where you are.)
"Someone asked me, 'When you do 'SNL,' are you going to do a skit about the paparazzi and humanize yourself?' ... What the f--k do I have to apologize for? When did I become inhuman? Or was it them demonizing me and harassing me that made me less than human?"

"Hell no I ain't doing no 'SNL' skits! This is my goddamn life, and it's not a f--king joke."
What? No skits about Kanye going through customs in Poland? (SO MANY POLE JOKES, PEOPLE.)
We're thinkin' Yeezy needs to take himself a bit less seriously. Hell, even Taylor Swift poked fun at herself on 'SNL' (and more recently on 'New Girl'). A little self-deprecation goes a long way toward public image rehabilitation.
Regardless, hopefully Kanye loosened up in the scenes he shot for 'Anchorman 2' -- or it's gonna be one helluva buzzkill.