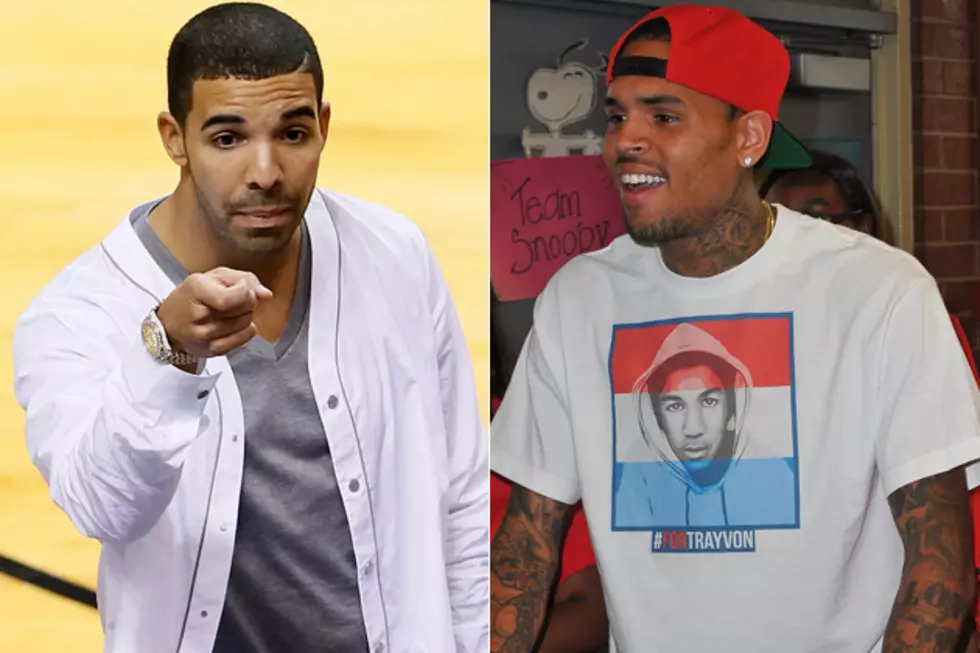 Drake + Chris Brown Won't Have to Pay for Ruining a Nightclub's Reputation
Kevin C. Cox / Angela Weiss, Getty Images
Even though their inane fight over who got to date Rihanna injured multiple people and caused an untold amount of damage, a judge let Drake and Chris Brown off the hook because boys will be boys.
According to TMZ, Drake and Brown were being sued for $16 million for their antics last summer, which included throwing bottles at one another and causing an enormous mess that someone else had to clean up.
However, the lawsuit was filed by Entertainment Enterprises, which owns Greenhouse nightclub in New York City. Problem is, that's not where the fight broke out -- it's simply adjacent to the brawl scene, W.i.P nightclub. Still, Entertainment Enterprises alleged that the fight cost Greenhouse a pretty penny because its reputation took a hit.
But a judge didn't buy it and threw the case out, saying the nightspot should expect fights and shouldn't sue for them every time one happens. Especially because the tussle didn't even occur on their property.