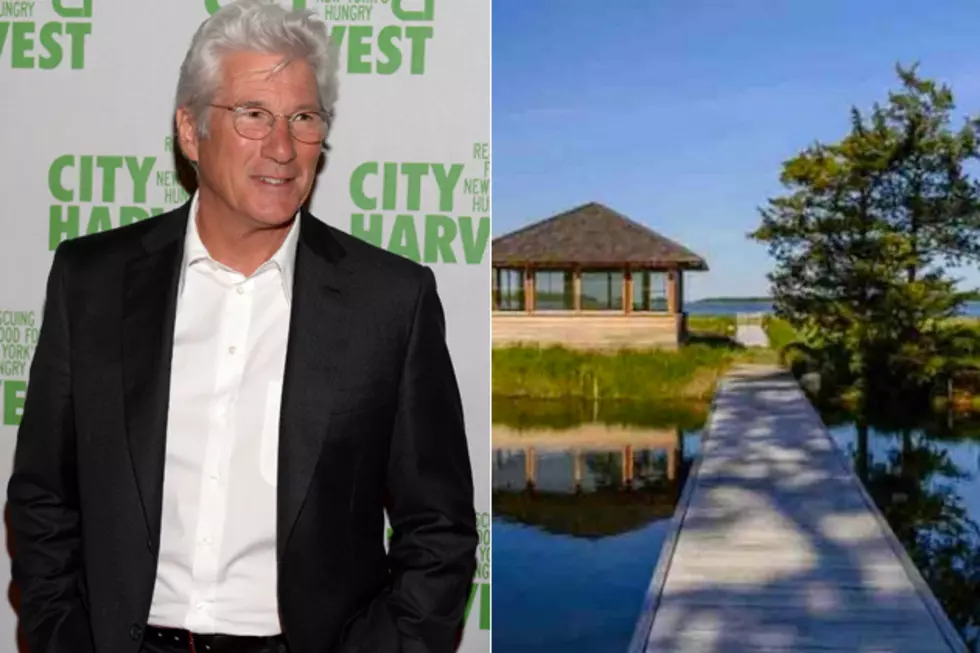 That's Richard Gere's Crib
Andrew H. Walker, Getty Images / Sotheby's Realty
Yep, this manse in the Hamptons with a $65 million asking price is owned by former sex symbol Richard Gere. (And no, those gerbil rumors aren't true and never were. Stop repeating them already.)
The 12,000 square-foot home boasts a whopping 12 bedrooms and 12 bathrooms. Hey, you never know when you're going to have 11 guests stay over who all get the creeps about sharing a bathroom.
The lakeside estate, dubbed Strongheart Manor, sits on over six acres of land and has not one but two guest houses. It also comes with an outdoor fireplace pavilion, a teahouse (kimonos not included), a waterfront pond and its very own dock permit.
Check out photos of the impressive place below.