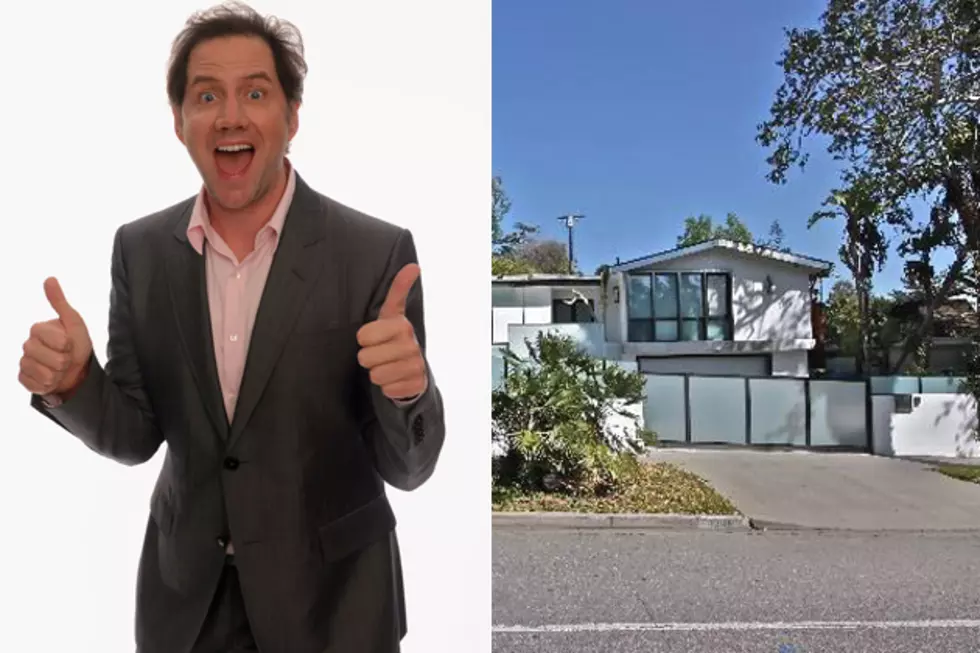 That's Jamie Kennedy's Crib
Mark Davis, Getty Images / Real Estalker
Kennedy bought this place in 2007 for $2.15 million, and after failing to sell it the first time he listed it, the 'Scream' star has now put it on the market again -- this time around for a painfully unfunny $1.89 million. Probably because it's one of the least attractive celebrity homes we've ever seen, and that's after he had it completely remodeled.
The single-story 1950s-era ranch is 2,300 square feet and features four bedrooms and 2.5 bathrooms (plus another in the outdoor cabana).
Other interesting amenities includes a "resort-style" backyard with fire pits, water features, a built-in BBQ, outdoor kitchen, swimming pool with attached elevated spa that you get to by way of a faux river, and an above-ground koi pond that may be where those pretty fish go to die.
Check out some more photos of the, uh, depressingly modern space below.