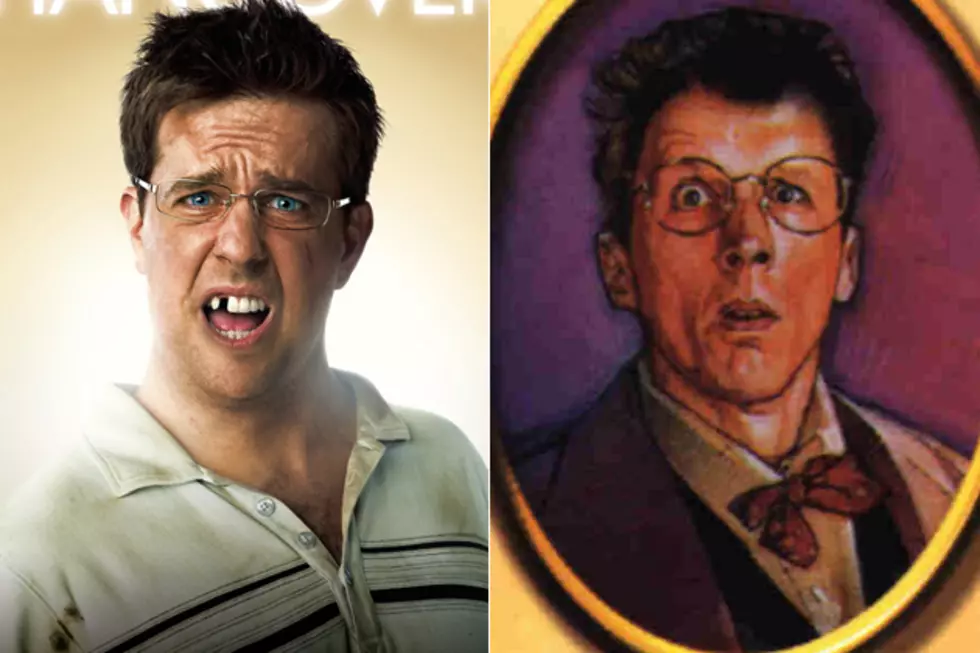 Ed Helms in 'The Hangover' + Professor Plum from Clue – Celebrity Doppelgangers
Warner Bros. / Parker Brothers
If Parker Brothers ever decides to reboot their board-game-turned-movie Clue, we know just who can play Professor Plum: Ed Helms, of course.
'Daily Show' alum Ed Helms played often-tortured Stu D.D.S. in 'The Hangover' trilogy, but we'll stick to the only really good one of those movies -- the first one, where he lost a tooth after getting wasted and pulling it out himself. Helms also played Andy on 'The Office' and James Carr on several seasons of 'Arrested Development,' and he's currently in the new Jennifer Aniston/Jason Sudeikis film 'We're the Millers.'
You can find Professor Plum in the board game Clue (Cluedo in the rest of the world) or in the movie of the same name. Oddly enough, only the old-school Clue character card -- and not the game piece or actor Christopher Lloyd, who played Plum in the film -- look anything like Ed Helms.