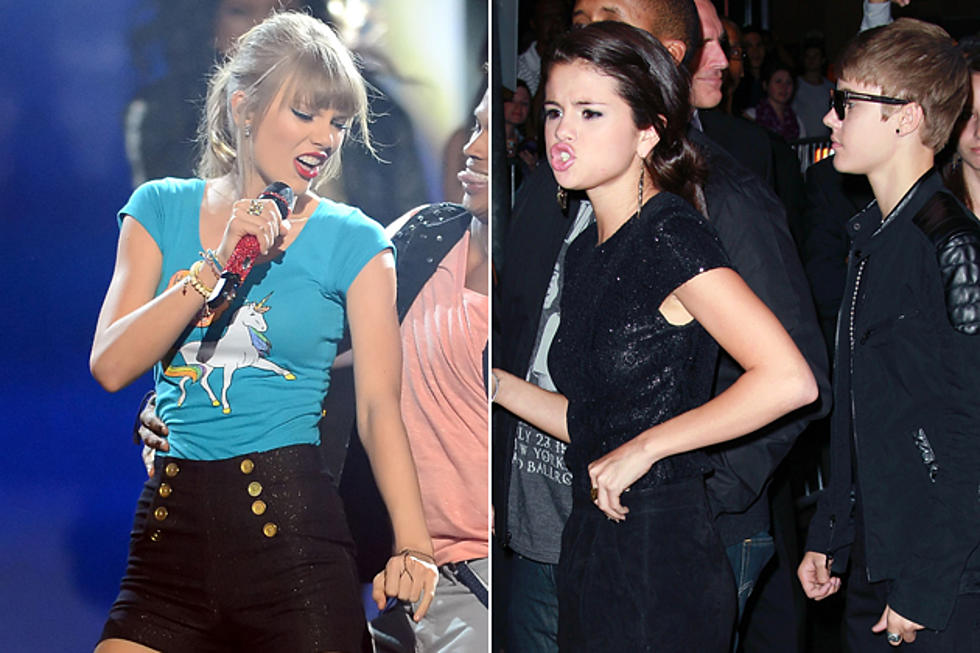 Justin Bieber Causing a Rift Between Taylor Swift + Selena Gomez?
Ethan Miller / David Livingston, Getty Images
Selena Gomez may have trouble letting go of Justin Bieber, but for Taylor Swift, there's really no love lost. Swift reportedly can't stand the 'Baby' singer -- and he's getting in the way of her friendship with Gomez (when he's not busy shacking up with models).
A source told Us Weekly, "Taylor hates him. She thinks Selena makes a mistake every time she reconciles with him. Bieber has really come between the girls."
Yikes! Remember that whole "chicks before Jerrys" rule, ladies?
Bieber doesn't really like Swift, either. "He complains Taylor's always telling Selena she can do better," a source close to Biebs said.
Someone he does like? Well, he appears to have a thing for brunettes. Per the Mirror, Bieber was spotted on a date with a stunning brunette model Ashley Moore. The pair went to lunch at Hollywood hotspot Bouchon in the singer's silver Ferrari.
Bieber and Moore met on the 4th of July through Lil Twist -- and Gomez hung out with him that day, so we're guessing this will get messy.