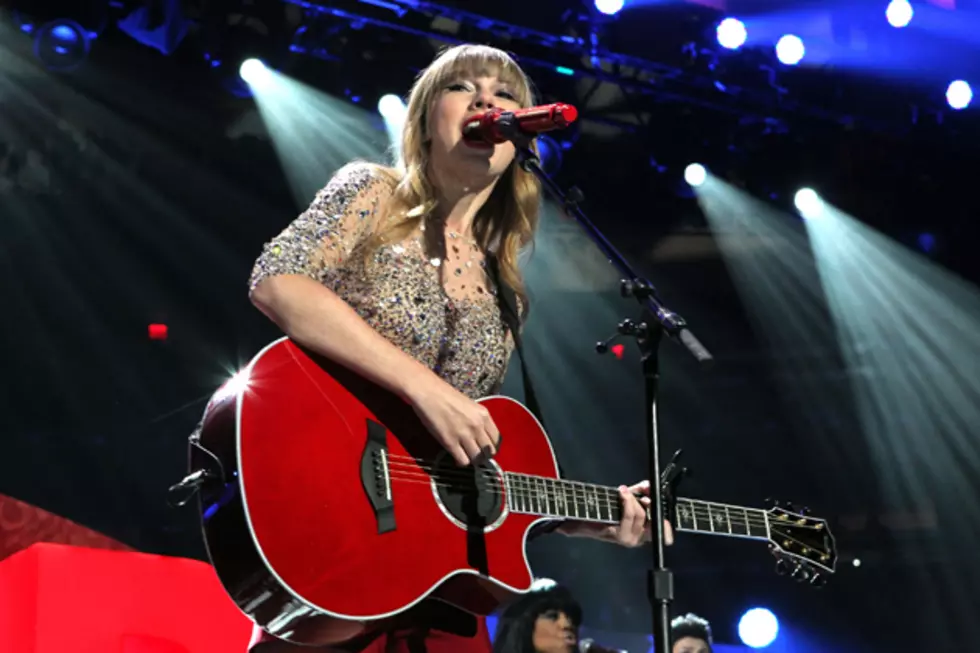 Taylor Swift Donates Signed Guitar to Rhode Island Town for Charity
Kevin Kane, Getty Images
Taylor Swift is once more showing her charitable and giving nature. The 'Everything Has Changed' singer is donating an autographed guitar for a local auction in Rhode Island, where she recently purchased a beachfront mansion in cash.
Swift gifted a signed baby guitar to the West Warwick, R.I. centennial to raise money for charity.
"I just think it's so cool that the first person out of the gates to support our efforts is our new Rhode Islander," former West Warwick mayor J. Michael Levesque told the Providence Journal. "We should be able to raise a significant amount of money for some very needy West Warwick charities with this very thoughtful and generous donation."
Funds raised from the auction will benefit a West Warwick High School scholarship and The Station Fire Memorial Foundation. The foundation's funding will go towards a memorial at the town site of The Station nightclub, which burned in 2003, resulting in 100 deaths and over 200 injuries.
Levesque reached out to Swift's publicity contact, who got the singer to graciously donate her guitar to the cause. Says Levesque of the singer, "She is a Rhode Islander and now she is an official Rhode Islander because of her linkage to West Warwick, which we all know is the Mecca of the universe."