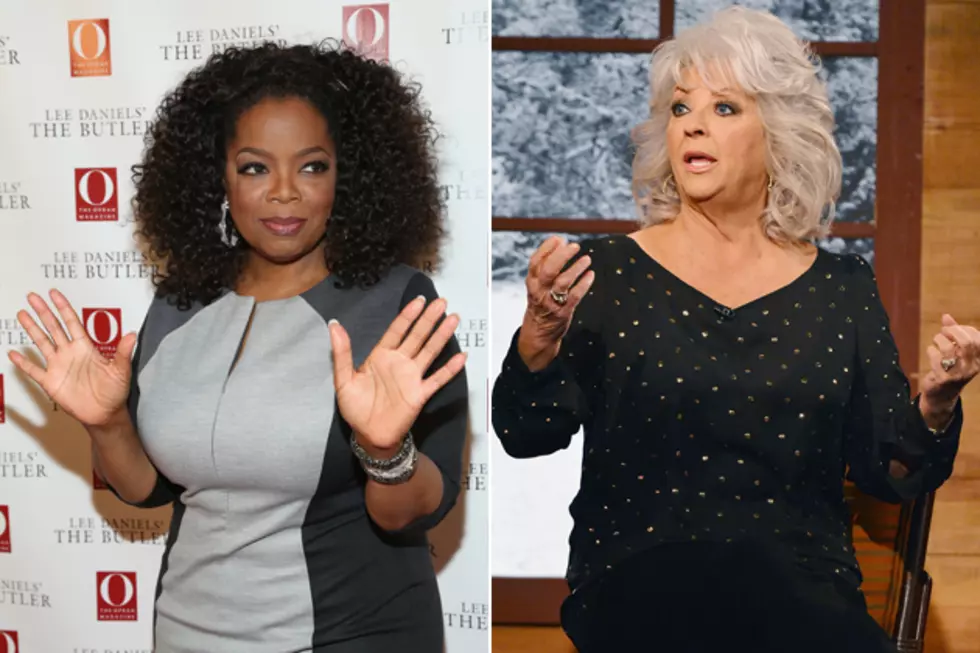 Oprah Winfrey Speaks Out on Paula Deen's Casual Use of the N-Word
Rob Kim / Slaven Vlasic, Getty Images
Racism isn't one of Oprah Winfrey's favorite things, but it's something she has to deal with every day -- and the last person she thought she'd deal with it from was her one-time pal, Paula Deen.
The talk show queen is finally speaking out on Deen's use of the N-word, and Winfrey's reaction, predictably, is rational, sane and just gracious enough to make the rest of us feel like terrible people.
"In the very first days I tried to reach her and then I decided to stay out of it as I saw it blowing up," Winfrey, told 'Entertainment Tonight.' "In time she will be fine. For me, it all just felt kind of sad."
When grilled by Extra, she said, "Oh my God! I don't have anything to do with Paula Deen. She is not the first white lady to use the N-word! Good lord!"
Winfrey revealed that she deals with racism more often than people may realize, despite being the Big O.
"It shows up for me if I'm in a boardroom or situations where I'm the only woman or I'm the only African American person within a hundred mile radius," she said. "I can see in the energy of the people there, they don't sense that I should be holding one of those seats. I can sense that. But I can never tell, 'Is it racism? Is it sexism?'"
Still, she admits that she's a special case.
"Nobody in their right mind is going to call me the N-word. You know, you see those fools on Twitter sometimes say ridiculous things. But nobody in their right mind is going to do that to my face, because true racism is being able to have power over somebody else," Winfrey sassed. "So that doesn't happen to me that way."