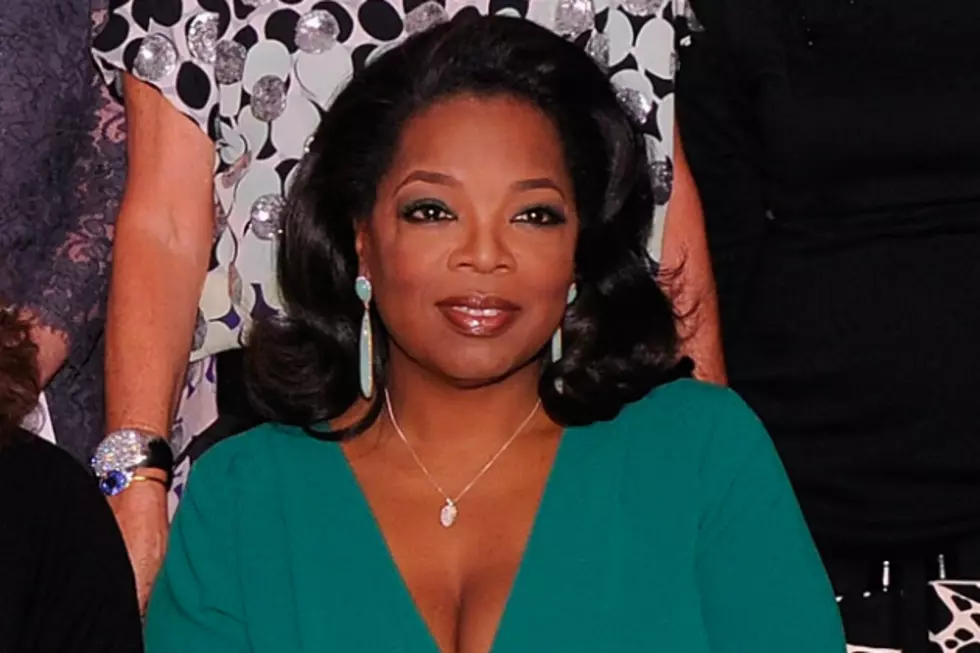 Marketing Genius Oprah Gives Props to Microsoft Surface – Using Her iPad
Andrew H. Walker, Getty Images
Anyone who has anything they're trying to peddle to the American people is truly blessed when Oprah Winfrey gives them a shout out. Being one of Oprah's "Favorite Things" is the retail equivalent of having Jesus himself turn your paltry water into the finest of wines.
So we can understand why Microsoft happily let Oprah push their new Surface tablet. But chances are good they didn't want her doing it with her iPad.
In typical Oprah fashion, the media tycoon has been cooing over the new Surface, naming it – with no coercion whatsoever, we're sure – one of her "Favorite Things" of 2012. And, having done this, of course she would tweet about it because that's probably in the contract she didn't sign.
So on Sunday, she told her 14.8 million followers, "Gotta say love that SURFACE! Have bought 12 already for Christmas gifts."
Great news for Microsoft, right?
That is until you see that she – or someone who tweets for her – sent the effusive tweet from an iPad, as indicated in the time stamp.
Of course, we all know the Oprah who has two faces loves her iPad. In 2010, she put it on her "Ultimate Favorite Things" list and said, "Words cannot describe what I feel for this magnificent device. I really think it's the best invention of the century so far."
Until she gets a check from Microsoft, apparently.
Pay no attention to the fact that there aren't many apps for the Surface yet -- it's still the BEST THING EVER. In fact, there isn't even a Twitter app for it, so that's probably why the big O had to send the tweet from her iPad, because apparently nobody told her she could use an actual computer to do that. (Surely she's got a Microsoft Windows machine in her office somewhere.)
For her next trick, she'll check in at a Dean & Deluca on Foursquare and tell her fans she's sending all her pals Harry & David gift baskets.