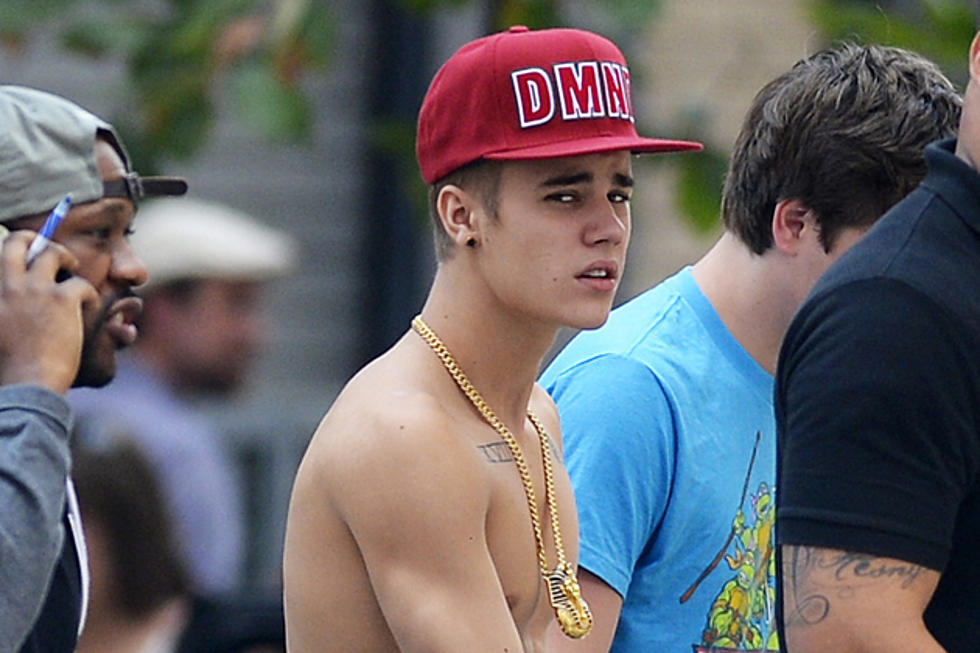 Justin Bieber Got Another New Tattoo
Pacific Coast News
Justin Bieber has a new piece of ink dedicated to someone he loves. Who is it? Selena Gomez? Jacque Rae Pyles? His mom? Scooter Braun?
Nope. It's Jesus!
Radar Online reports that the openly proud Christian has a Bible verse newly etched onto his shoulder. It reads, "Your word is a lamp for my feet, a light on my path," from Psalm 119:105.
It's not the only religious tat the 'Baby' singer has on his toned bod. Bieber also rocks Jesus wearing a crown of thorns on his calf, with praying hands nearby, as well as the name "Yeshua" -- "Jesus" in Hebrew -- on his torso.
The teen superstar has a slew more tattoos, including a Gomez look-alike on his arm, an owl, the word "Believe" in block letters, a bird, a crown, his mom's eyeball (really), a carp, a Canadian hockey team logo and more, totaling about 20 pieces in all.