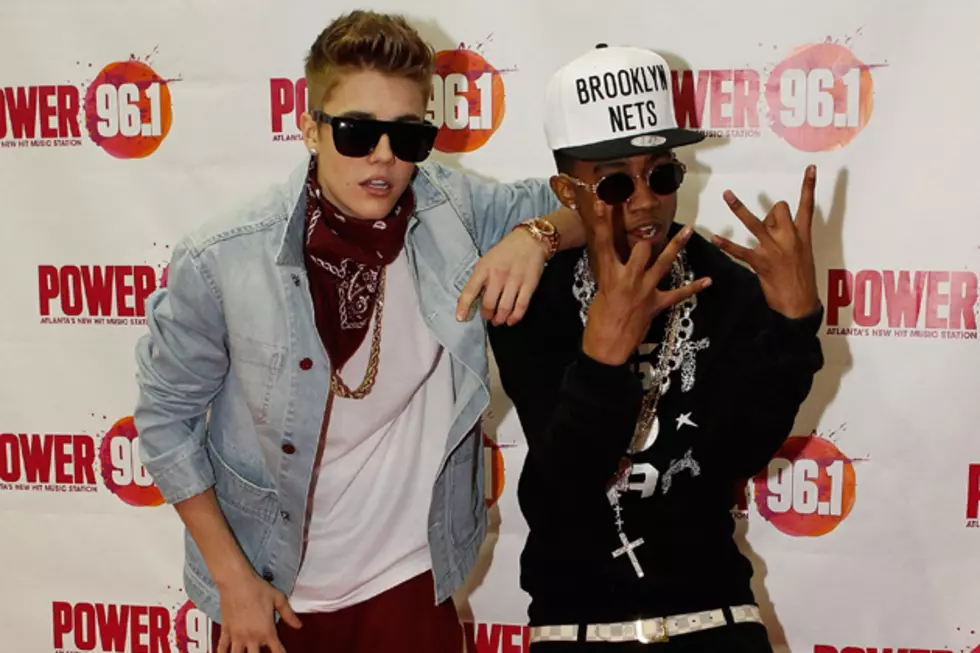 Justin Bieber Kicks Lil Za + Lil Twist Out After His Jewelry Goes Missing
Butch Dill, Getty Images
Here's hoping Justin Bieber finally realizes who his friends are. The 'Beauty and a Beat' singer kicked Lil Za and Lil Twist out of his house after a whole lot of his jewelry suspiciously went missing.
TMZ reports that Bieber was furious earlier this month when he realized that several pieces of his expensive jewelry went missing after Za and Twist threw a bunch of parties while he was away.
Bieber isn't saying or implying that Za or Twist stole the goods, but he knows the stuff went missing on their watch, so he's holding them responsible. Bieber kicked both of them out, and rumor has it the guys are mad.
Sources say that Bieber is finally making a change in his bad behavior and getting rid of his bad influences. He showed up to his concert in Singapore 15 minutes early (as opposed to the 30 minutes late his Beliebers had grown accustomed to), and he donated tickets to a local orphanage to up his karma coins a bit.