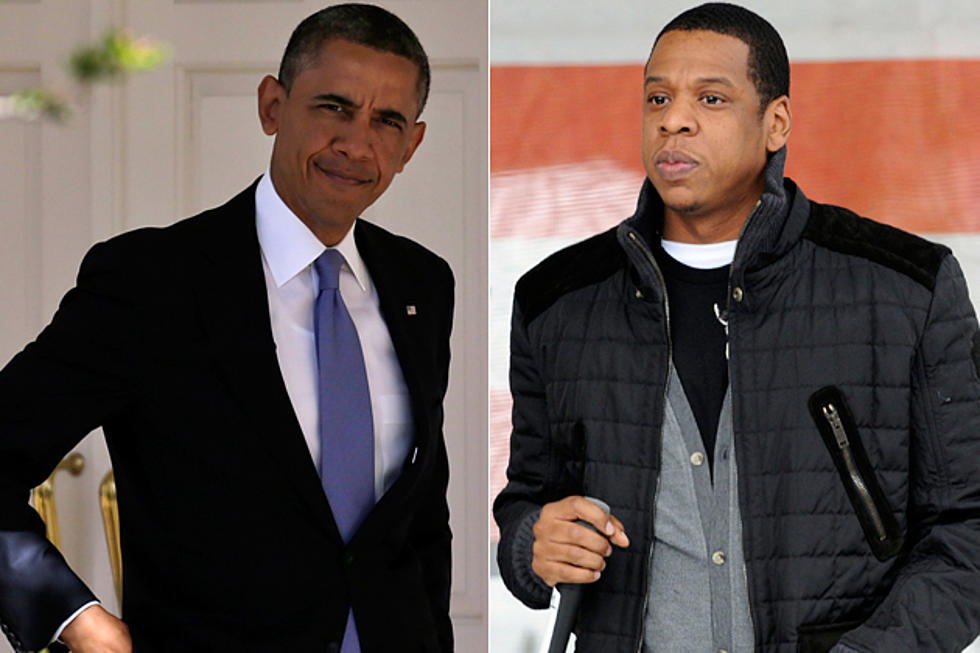 Jay-Z Raps an 'Open Letter' About Cuban Visit, President Obama + More [AUDIO]
Win McNamee / Jeff Fusco, Getty Images
In response to complaints that Jay-Z and Beyonce illegally vacationed in the communist, cigar-making country of Cuba (despite getting government permission to do so), Mr. Carter has responded in a rather disappointing way: with a whiny song called 'Open Letter.'
You can check out the audio below, in which Hova laments the uselessness of politicians -- okay, as a whole, he's not wrong about that -- and even sort of throws his pal President Obama under the proverbial bus.
Pointed lyrics include Jay taking aim at some politicos and their blatant overreaction to the Cuba sitch with the line, "Boy from the hood but got White House clearance / Sorry y'all, I don't agree with y'all appearance / Politicians never did sh-- for me / Except lie to me, distort history / Wanna give me jail time and a fine / Fine, let me commit a real crime"
As for the Obama-specific rhymes: "Obama said chill, you gonna get me impeached / But you don't need this sh-- anyway / Chill with me on the beach"
Jay does, however, make an excellent point about how hypocritical the disdain for Cuba can be: "I'm in Cuba, I love Cubans / This communist talk is so confusing / When it's from China, the very mic that I'm using"
Look, as a rule, we're super pro-Hova around here, but surely there was a way to respond to all this hoopla that didn't involve bitching about the POTUS and petulant ranting in a manner reminiscent of Kanye West.
We expect it from Yeezy. But Mr. Carter? Dude. You're better than this.