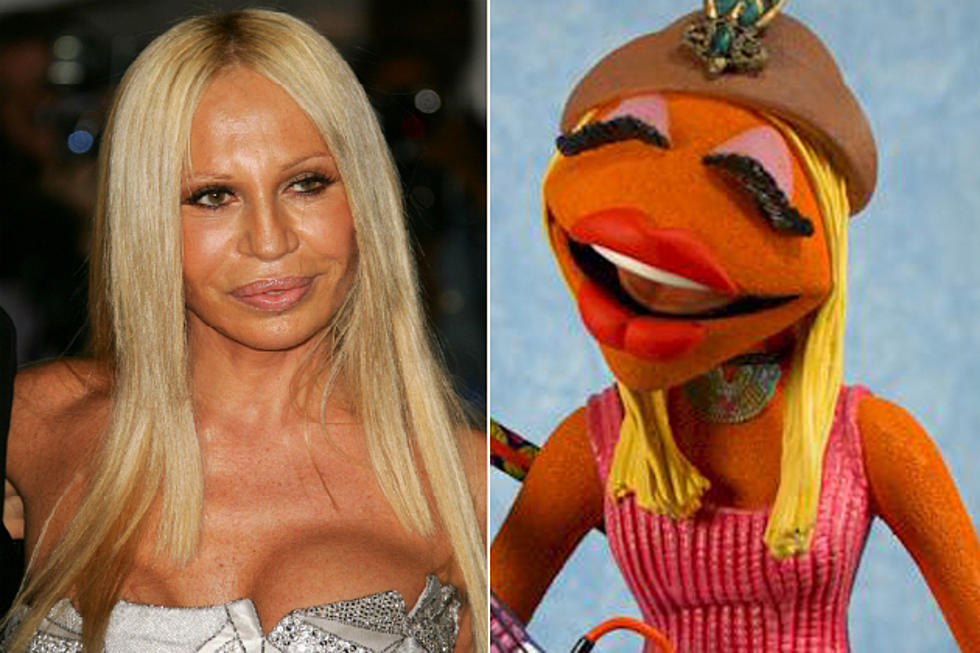 Donatella Versace + Janice the Muppet – Celebrity Doppelgangers
Evan Agostini, Getty Images / Disney
VP of the Versace Group, Donatella Versace, has gotten so much plastic surgery, hair coloring and spray-tanning that she's basically a member of the Muppets.
Janice the Muppet, to be specific.
With orange skin, yellow blonde hair and overly inflated lips, Donatella is the perfect match for her muppet counterpart. Which is insulting to muppets everywhere. (But hey, at least they don't have the same boobs.)
Whereas Janice is a loving, free-spirited hippie and member of the band Electric Mayhem, Donatella Versace is an Italian fashion designer who wouldn't be caught dead in the '60s duds that Janice wears. Nor would she have her nose completely removed. Unless all the cool kids were doing it.
Are all the cool kids doing it? We should probably tell her if they are -- she's desperately clinging to her youth and we want to help in any way possible. It makes for fabulous cannon fodder.