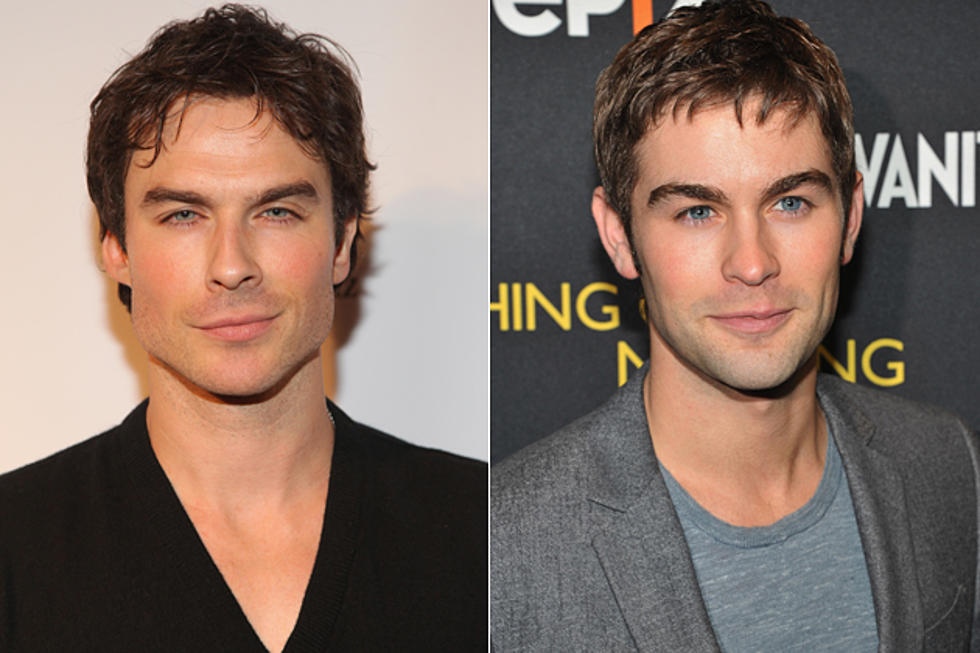 Ian Somerhalder + Chace Crawford – Celebrity Doppelgangers
Omar Tobias Vega / Theo Wargo, Getty Images
Ian Somerhalder and Chace Crawford are members of the CW family. Which means they are -- or at least were once -- stuck in some teen dramas despite it being illegal for them to do the horizontal tango with any minors.
This is less of a problem for actor Somerhalder, who plays the villanous vampire Damon Salvatore on 'The Vampire Diaries.' Because if 'Twilight' has taught us anything, it's that it's totally cool for 100-year-old virgins to date teenage girls and for werewolves to fall in love with babies.
But before he stole the blood from innocents, Somerhalder played Boon Carlyle on the completely lacking in rhyme or reason series 'Lost.' (Pssst, it was the smoke monster in the library with the lead pipe.)
Crawford, on the other hand, played millionaire student turned gossip mag owner Nate Archibald on the now cancelled series 'Gossip Girl' and currently spends his time not shaving and begging to spank women in BDSM films like 'Fifty Shades of Grey.'
Although judging by his (and Somerhalder's) droopy-eyed puppy dog look, he's still participating in more recreational activities.