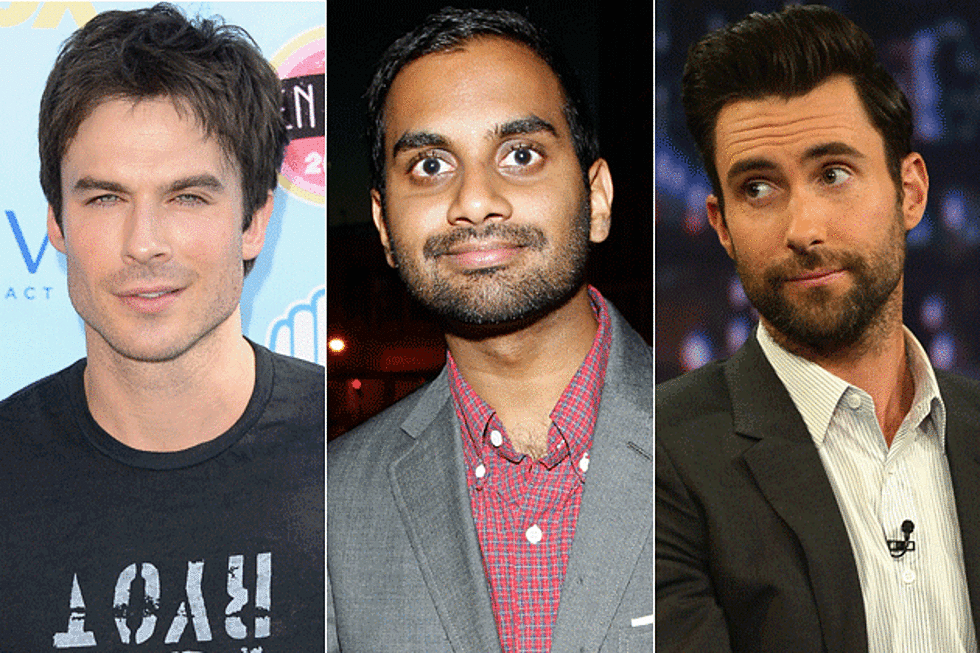 Adam Levine, Aziz Ansari, Ian Somerhalder + More in Celebrity Tweets of the Day
Jason Merritt / Brian Ach / Theo Wargo, Getty Images
Monday, Monday, was it all you hoped it would be? Is that a rhetorical question? We honestly don't know because on Mondays we can't be asked to use our brains to their full capacity. Also, we're still reeling from 'Breaking Bad' like the rest of the celebrity Twitter world.
Ian Somerhalder says a vampire always spays their pets.
'Grand Theft Auto' is coming and so is the end of Adam Levine's hygiene.
Let's all go hug Demi Lovato because she deserves it.
John Stamos needs an assistant and stat!
Miley Cyrus will be perfoming double-duty on 'SNL,' but probs not naked like in her new music video.
Those 'Wizard of Oz' references from Lady Gaga finally made sense today.
Chris Hardwick has plans to have a talk show for every television show ever.
Apparently Zach Braff could be cheating on Donald Faison with Harry Styles.
Paris Hilton has some advice for people who need to work to live.
And because it's Monday the internet was full of 'Breaking Bad' reactions.