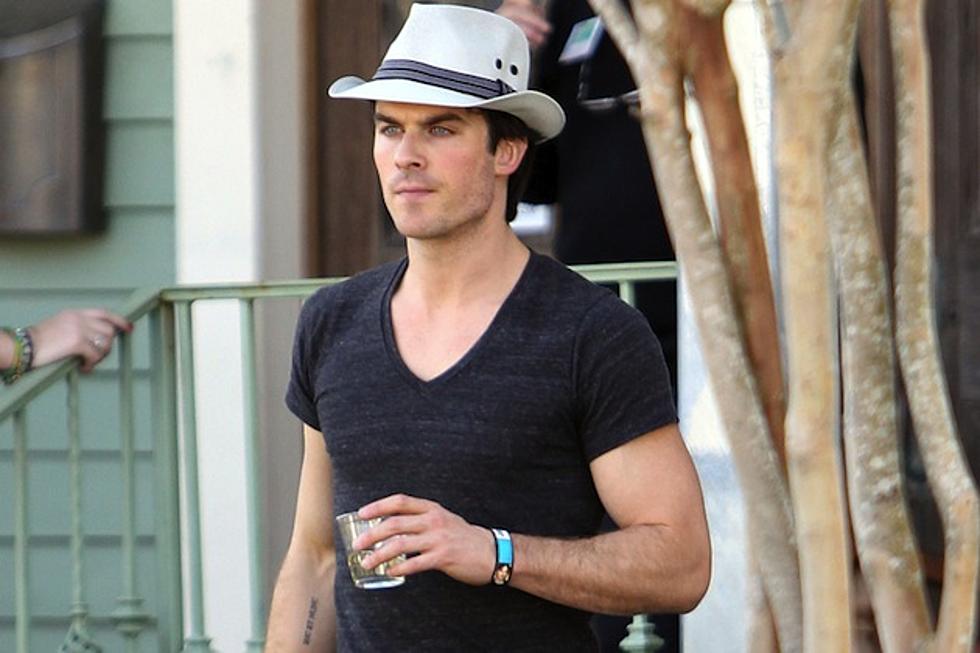 Ian Somerhalder Celebrates the Anniversary of His Repurposed Furniture Store [PHOTOS]
Pacific Coast News
The pale-eyed handsome lad from the 'Vampire Diaries,' Ian Somerhalder, also co-owns a repurposed furniture shop with his brother Bob called Built of Barnwood. And to celebrate the one-year anniversary of the store, Somerhalder headed to Bay St. Louis, Miss. to sign pictures, posters and yes, even crosses.
It's cool, vamps in 'The Vampire Diaries' are totally fine putting their pale paws all over holy relics.
In the five hours that Ian was at the event, he met over 2,000 fans and took over 200 photos with anyone who paid $20-$30 to get a professional 8x10 glossy taken with the CW star. (We're guessing at least some of that money went to his foundation.)
Then we like to imagine he immediately took his shirt off and started re-purposing old furniture.
Oh, don't act like you'd object.