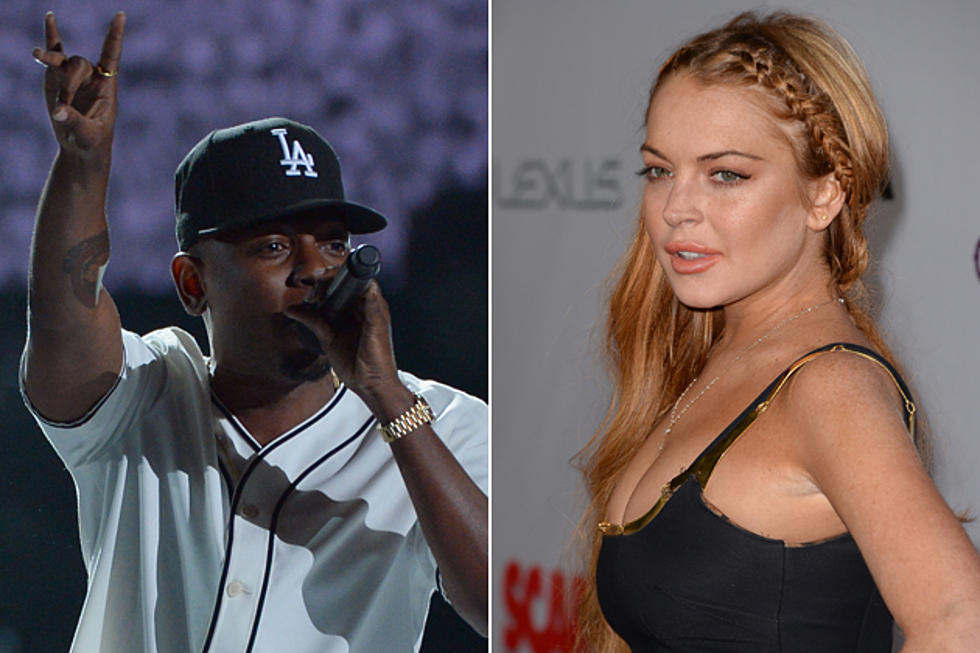 Kendrick Lamar Tears Into Lindsay Lohan + a Slew of Rappers on Big Sean's 'Control' [NSFW AUDIO]
Mark Davis / Jason Merritt, Getty Images
Someone call an ambulance because Kendrick Lamar just unleashed a murder rap.
Lamar, who hails from Compton, Calif., crowned himself the 'King of New York' and even went in on his own friends, including Big Sean -- the very rapper whose track the verse is on.
"I'm usually homeboys with the same n----s I'm rhymin' with / But this is hip-hop and them n----s should know what time it is / And that goes for Jermaine Cole, Big K.R.I.T., Wale / Pusha T, Meek Mill, A$AP Rocky, Drake / Big Sean, Jay Electron', Tyler, Mac Miller / I got love for you all but I'm tryna murder you n----s / Tryna make sure your core fans never heard of you n----s / They don't wanna hear not one more noun or verb from you n----s."
He adds, "Mollies'll prolly turn these n----s to f---in' Lindsay Lohan / A bunch of rich a-- white girls lookin' for parties / Playin with Barbies, wreck the Porsche before you give 'em the car key."
Of course, Lamar isn't being literal. He doesn't want to kill anyone. But he does want to point out that getting too comfortable in the lap of luxury comes at a price: squandered talent, a lack of cred and getting burned in a verse.
Listen to Big Sean, 'Control' Feat. Kendrick Lamar