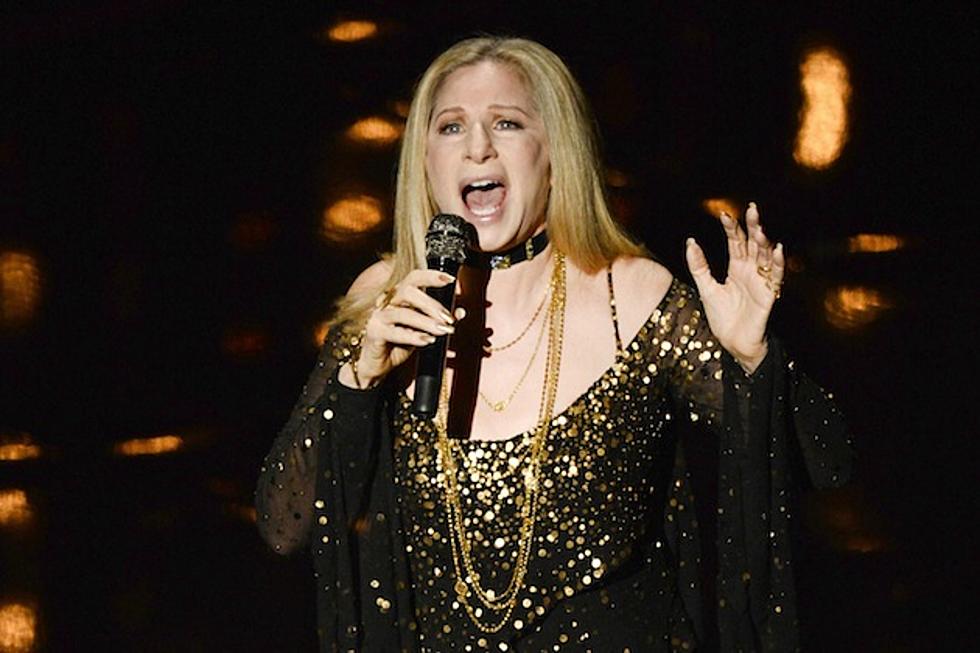 2013 Oscars – Barbra Streisand Sublimely Sings 'The Way We Were' for 'In Memoriam' [VIDEO]
Kevin Winter, Getty Images
The much anticipated "In Memoriam" segment of the 2013 Oscars had us wondering one thing: "Where's Barbra Streisand?"
Not because we're horrible people and wished her dead -- but because it took a while for Her Highness to make her much-anticipated entrance.
The annual tribute to the deceased members of the film world (actors, directors, producers, editors, composers, etc) began with the typical pre-prepared segment which includes mini-tributes to the various members of the biz who have passed on.
However, this year we were promised it would occur while Barbra Streisand sang. Which is why we were confused when the segment started rolling without her.
When the pre-made and compiled tribute ended, out walked Barbra herself in a shimmering gown to perform. She began the tribute with a message to her EGOT-winning friend and composer, Marvin Hamlisch, saying that even though he is gone, "I'll always have those wonderful, wonderful memories ..." before she launched into 'The Way We Were' (for which Hamlisch penned the music).
As expected, she nailed it, but we all knew she could have done that song in her sleep.