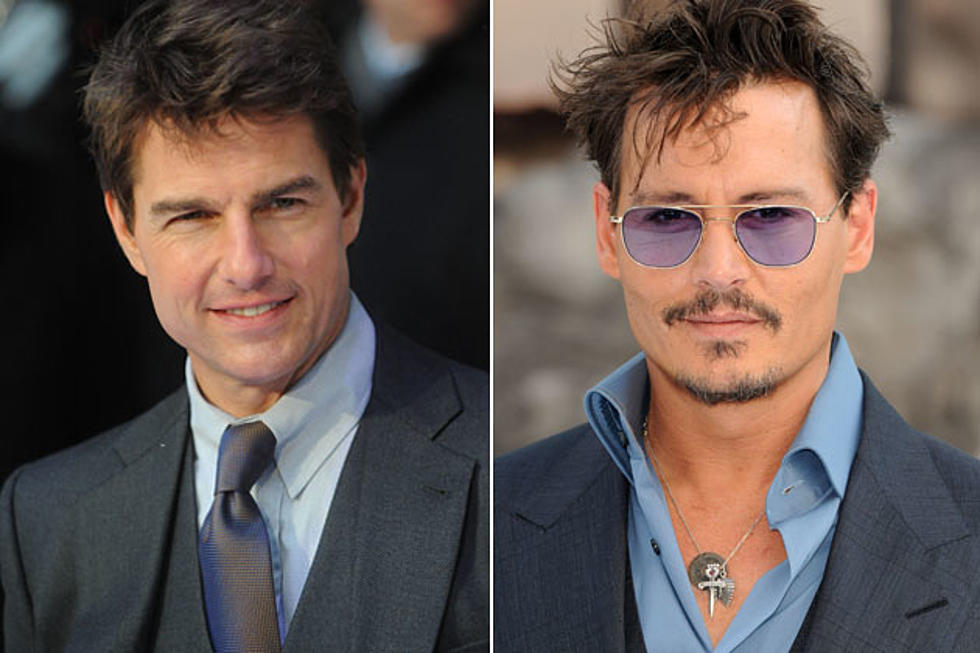 Tom Cruise vs. Johnny Depp – Swoon-Off
Stuart C. Wilson/ Eamonn M. McCormack, Getty Images
When it comes to Hollywood royalty, no one commands attention on the silver screen quite like Tom Cruise and Johnny Depp. With decades of successful films under their belts, these leading men have proved time and time again they are more than just handsome faces with perfectly chiseled jawlines. Which actor do you think is more swoon-worthy?
Tom Cruise is a man of action. From 'Top Gun' to 'Mission: Impossible,' he makes daredevil stunts and bravery look like no big thing. He also has a great sense of humor. Who else could make dancing around in socks and a dress shirt look that good?
While Johnny Depp has proven he can tackle serious, drama roles, we love him most as the quirky Captain Jack Sparrow. The actor portrayed the swashbuckling charmer with charisma and played a huge part in the 'Pirates of the Caribbean' franchise's success.
Which of these leading men do you fancy? Vote in the poll below!
Tom Cruise
Johnny Depp