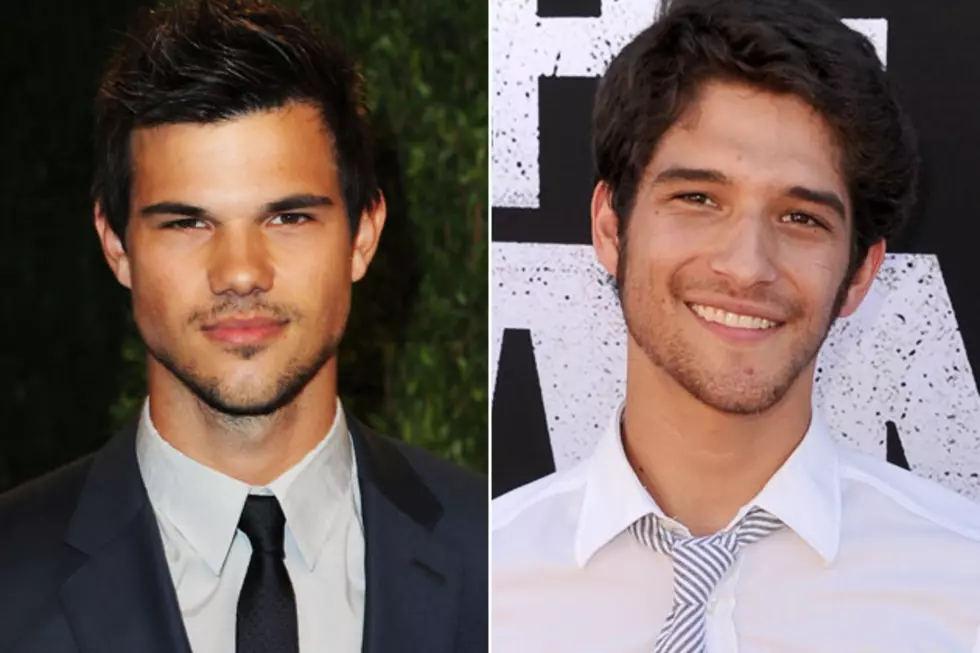 Taylor Lautner vs. Tyler Posey – Swoon-Off
Pascal Le Segretain/ Kevin Winter, Getty Images
If there's one thing television and the movies have taught us, it's that werewolves are smokin' hot. If you need proof, just look at Taylor Lautner and Tyler Posey.  Which fictional wolf is more swoon-worthy?
The 'Twilight' saga wouldn't have been the same without its tall, dark and handsome werewolf, Jacob. Taylor Lautner pounced into fans' hearts with his sweet portrayal of the passionate wolf who pines (naturally) for Bella. It would be irresponsible for us to neglect mentioning Taylor's crazy-toned body, but really, it speaks for itself.
Move over, Jacob. There's a new werewolf in town! Following the success of 'Twilight,' 'Teen Wolf' found a following in fantasy fans. Based off of the 1985 film of the same name, the show portrays the life of a teen whose life changes after he's bitten. Tyler Posey's character starts off as an social outcast, but gains new confidence (and mad athleticism) after gaining his wolfly powers. The show is known for its gratuitous shirtless shots, and Posey delivers. Yeah, we'll keep tuning in.
Are you #TeamJacob or have you hopped on the Tyler Train? Vote for your fave werewolf in the poll below.
Taylor Lautner
Tyler Posey