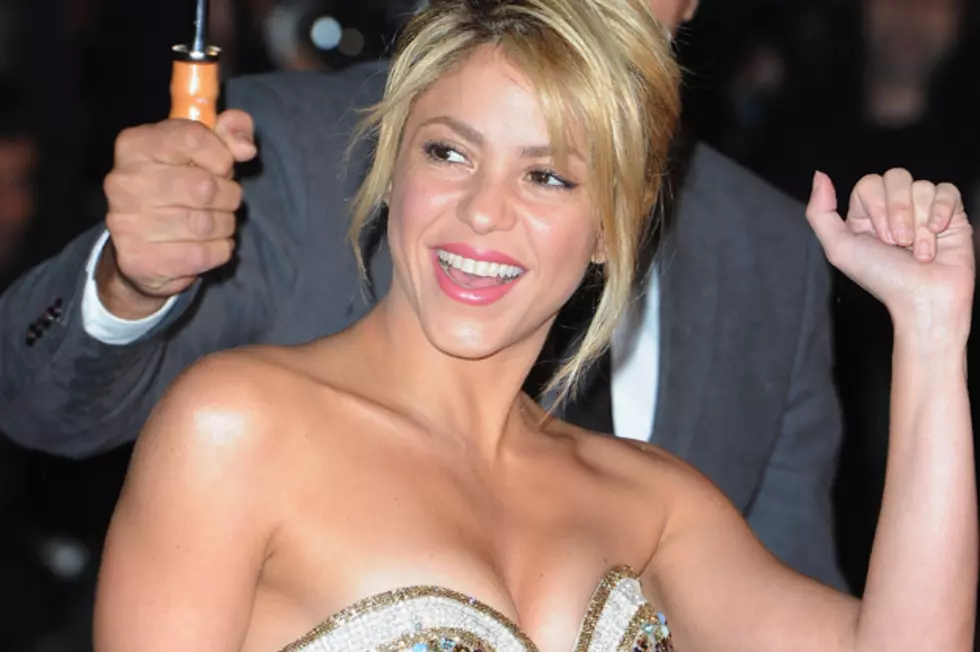 Shakira Is Pregnant and the Baby Is Already Smug
Pascal Le Segretain, Getty Images
Diminutive Colombian pop star Shakira has announced she's expecting a baby with boyfriend Gerard Pique, a Barcelona soccer player. So with a MILF for a mom and a jock for a dad, this kid is pretty much hitting the genetic jackpot.
Well done, embryo. Well done.
It'll be the first child for both Shakira, 35, and Pique, 25. The 'Hips Don't Lie' singer posted the good news on her website, revealing that she's had to cancel her appearance at this weekend's iHeart Radio festival in Las Vegas due to her delicate condition, because belly-dancing and fervent hip-shaking aren't exactly prenatal exercises of choice.
In her message, the newly-christened coach on 'The Voice' wrote that while she'll be MIA from the Vegas debauchery, she expects it'll be "spectacular" and she'll be "closely following everything that happens." She also thanked festival sponsor Clear Channel and her fans for their "constant love and understanding." Then she blew big digital kisses and went back to picking out baby names.
Congratulations, lady. And since you won't be using those washboard abs for a while, mind if we borrow them?