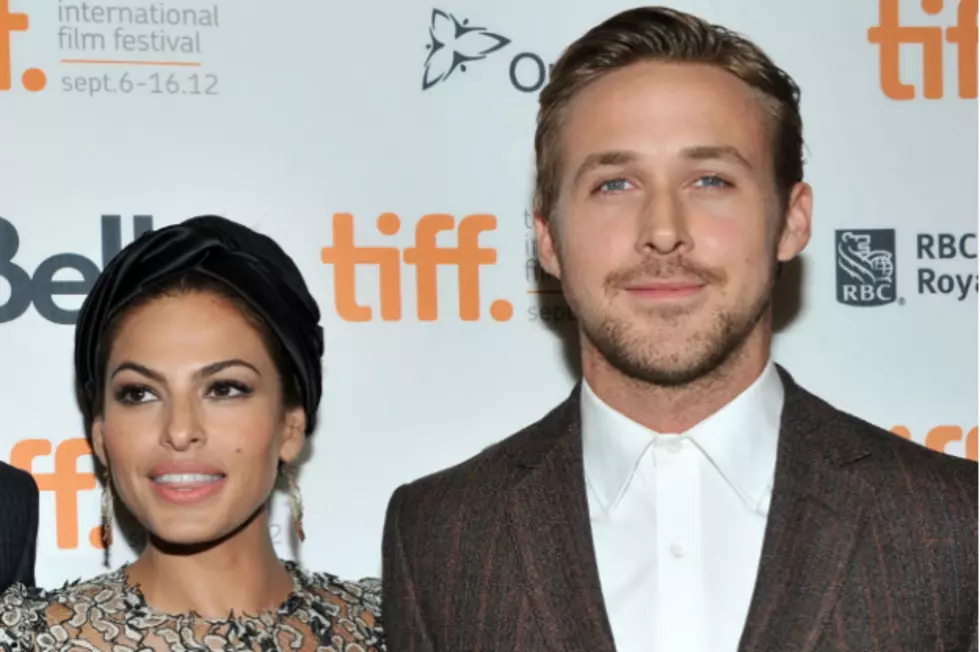 Thanks for Breaking Our Hearts, Ryan Gosling. Thanks a Whole Lot.
In week when we've already had to come to terms with George Clooney NOT being single, we now find out that Ryan Gosling really wants to propose to short time girlfriend Eva Mendes.
WHY, RYAN? WHY? WHAT ABOUT US?!
In the saddest news since finding out Clooney was still dating that tall piece of wrestling arm candy, sources are saying the star of 'The Notebook' and 'Crazy, Stupid, Love' is all kinds of ready to pop the question to Mendes. The two have only been dating publicly since May, but it seems that Gosling has been trying to talk her into marriage anyway.
Keep in mind this is something reported by a source for the National Enquirer so it's probably not true, but allegedly, "Ryan is head over heels in love with Eva and he wants to have a life with her, including children."
In fact, in an effort for the man who launched a million memes to twist Mendes' arm into marrying him, he's supposedly had to promise her "they can start a family as soon as they are wed" because apparently being Mrs. Ryan Gosling isn't enough for her since GOOD GOD it takes a lot to make this lady happy.
If you need us, we'll be over here in the corner with the biggest tub of Chubby Hubby we can find. And please don't mention anything about taking Joe Manganiello off the market. It would just be too much.