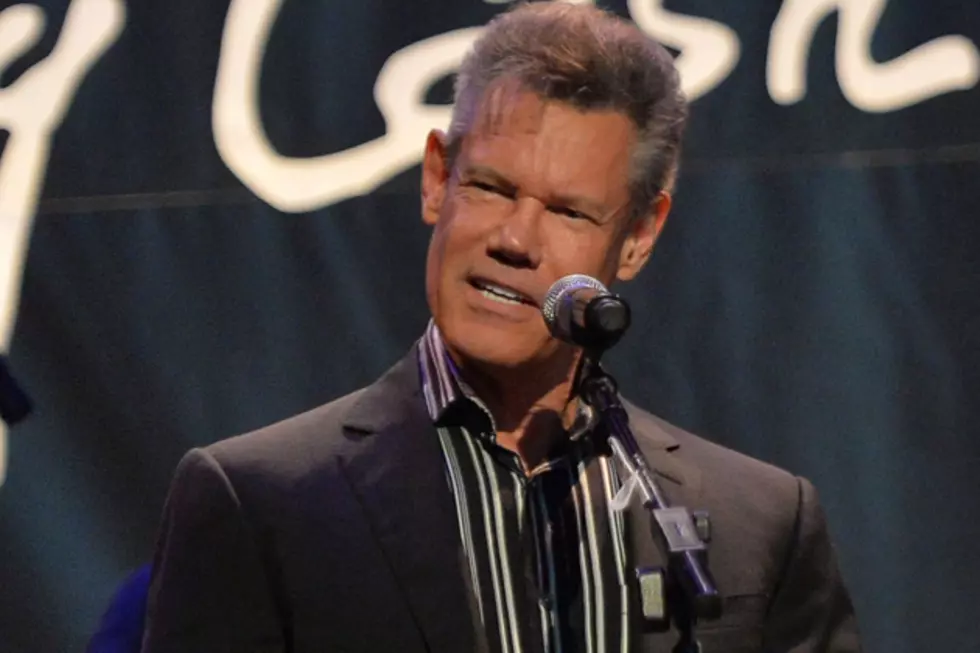 Randy Travis Undergoes Emergency Heart Surgery [UPDATED]
Rick Diamond, Getty Images
Country singer Randy Travis had emergency heart surgery on Monday (July 8).
Travis was hospitalized on Sunday (July 7) for viral cardiomyopathy, an illness that weakens the heart muscles. He is said to be in critical condition.
PEOPLE reports that Travis is suffering complications from the illness. The mag spoke with Travis' sister-in-law, Teresa Traywick, who revealed that cardiovascular issues may be genetic for the star.
"We have been told he has had surgery," she said. "Our prayers are going out to him because my husband just had a heart attack last year, so it is in their family."
"Their mother passed away at an early age with her heart, so it is like these boys are following right in their footsteps," Traywick added. "My prayers are with them. That's all I can say right now."
Our thoughts are with Travis, his family and his loved ones during this difficult time.
UPDATED: A press release issued by Randy's publicist later on July 9 says that while he remains in "critical condition," he has not in fact had surgery. Instead, he "underwent placement of an IMPELLA peripheral left ventricular assist device for stabilization prior to transferring hospitals."
According to the National Institutes of Health, a ventricular assist device, or VAD, "takes blood from a lower chamber of the heart and helps pump it to the body and vital organs, just as a healthy heart would."
Randy himself is said to be "very thankful to the fans for their love and support during this time," and the following address was provided for anyone who wishes to send cards or letters:
Randy Travis
266 Blanks Road
Tioga, Texas 76271