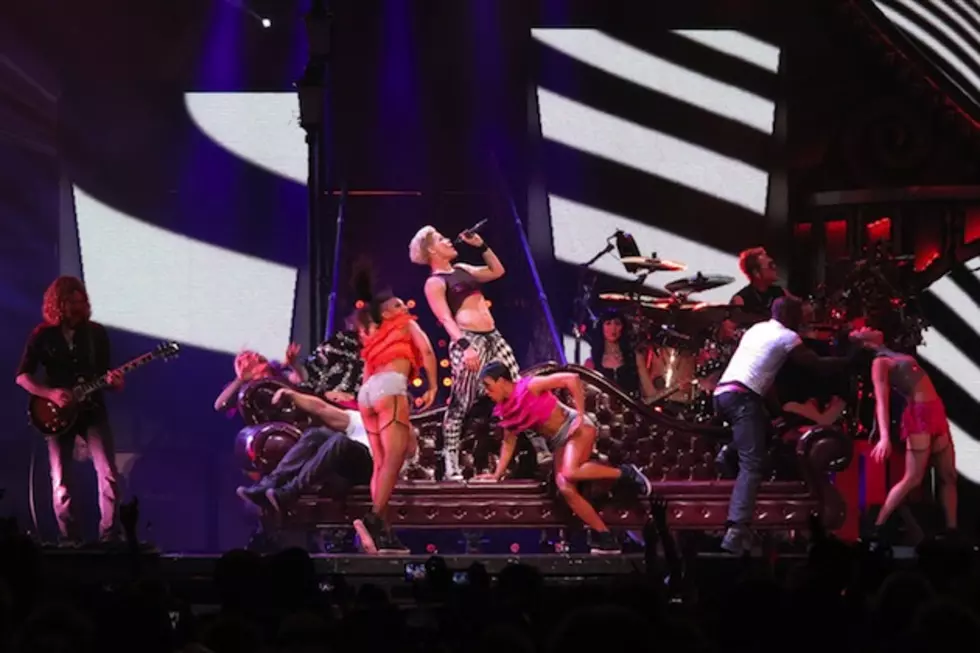 Pink Dazzled and Amazed During Her 'Truth Above Love' Show in London [PHOTOS]
Macca/Fyles, Pacific Coast News
Rocker Pink put on a fabulous show at the O2 in London for her gravity-defying 'Truth Above Love' tour, during which she danced on ribbons, descended from the sky on a specially made harness (if you didn't know, she's an acrobat in her spare time) and provided a visual feast for the eyes.
Don't worry -- she showed off her vocal prowess too, but it's really the photos that we wanted to share.
Oh, and if you love Pink, don't forget to sign up to win a guitar signed by the songstress herself. The contest ends in just a few days, and the prize is wicked cool.
And now, without further delay ... here are Pink and her perfect abs in London.