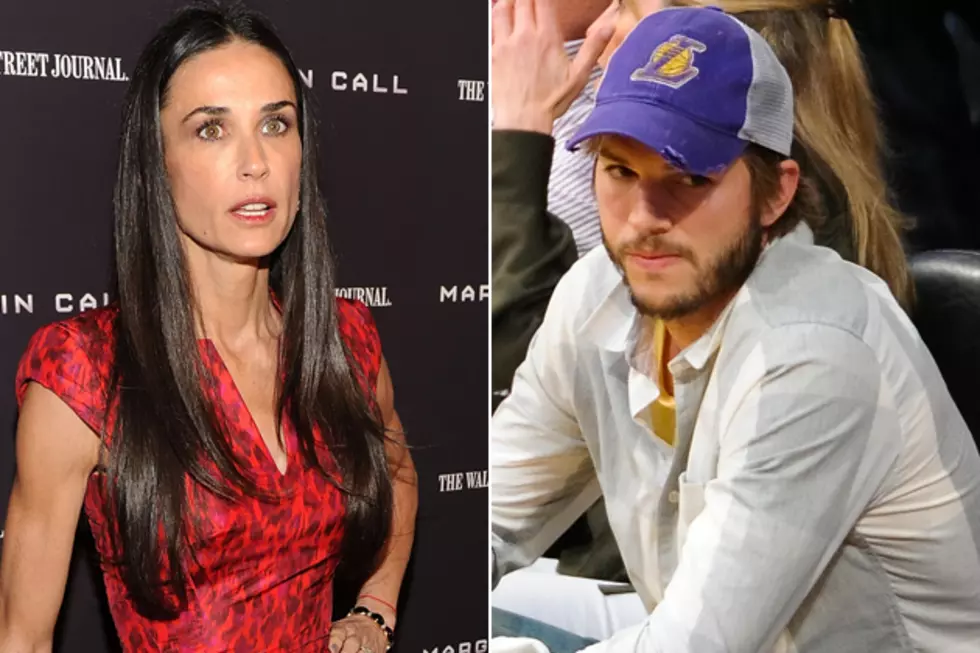 Ashton Kutcher Finally Gets Around to Filing for Divorce From Demi Moore
Jason Kempin / Noel Vasquez, Getty Images
TMZ reports that Kutcher, 34, cited irreconcilable differences for the reason behind the split. (As opposed to basically saying, "That bitch is cray and I couldn't keep it in my pants.")
Kutcher reportedly gave Moore so long to officially file herself in an effort to preserve her dignity, but that's clearly of no concern to the actress, who preferred to use her time to get low and get high, though not necessarily at the same time.
When their separation was first announced, it was amidst rumors that Kutcher was getting some side lovin', though he's seemingly committed to current girlfriend Mila Kunis.
Moore and Kutcher will divvy up their assets later on.
Moore hasn't been doing so hot, though she has been looking it. Radar Online reports that Moore's kids and loved ones are worried about her spending a "sad and lonely" Christmas without a man, as she recently got dumped by the unfortunately named and even more unfortunately bone structured Vito Schnabel ... for being too immature.
Moore's daughters with ex Bruce Willis are especially concerned.
"The girls want Demi to pull herself together, act her age and stop carrying on like some teenage party girl," a source said. "But Demi just refuses to give up the lifestyle that once made her happy, even though it now just amplifies her loneliness."
The source added, "She's determined to find young love again and is at a loss as to why she is still single. On top of having no love life, her daughters have once again turned their backs on her — she just feels so alone, and that feeling is made all the worse as Christmas approaches ... Demi's friends are worried she will be so down over the holidays that she may relapse, and they no longer know what to do to help her."
One way to help her? Stop talking to tabloids. Another? Introduce her to a hunky silver fox who won't mind if she acts her own age. And one more? Therapy. You're only as old as you feel, and if you're 50 and feel 14, there's a problem.