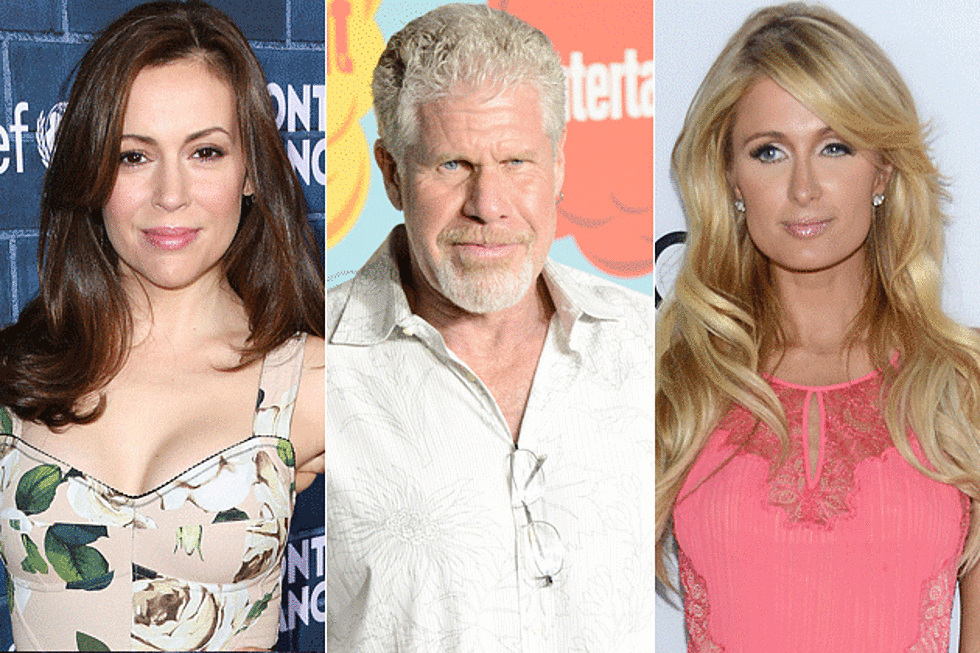 Alyssa Milano, Ron Perlman, Paris Hilton + More in Celebrity Tweets of the Day
Frederick M. Brown / Jason Merritt / Jason Kempin, Getty Images
According to the world wide web today is September 4, Hump Day, Macadamia Nut Day and the start of the Jewish New Year. So get ready to party like it's 5774! Anyone not celebrating those things is either talking to themselves, talking about their sex tapes or talking about the 'Dancing With the Stars' lineup. All valid talking points.
Ellen DeGeneres has some birthday wishes for her pal Beyonce.
Alyssa Milano is using viral marketing for her fake sex tape.
Come on Jews of the world, let's celebrate!
Ron Perlman is a big fan of irony.
If you need Yvette Nicole Brown she's been busy binge watching 'Breaking Bad.'
Kelly Osbourne is proud of bro Jack Osbourne.
Us? We're rooting for Bill Nye the Science Guy.
Chris Brown has begun talking to himself.
And someone named their horse Paris Hilton. Which the human Paris thinks is awesome.