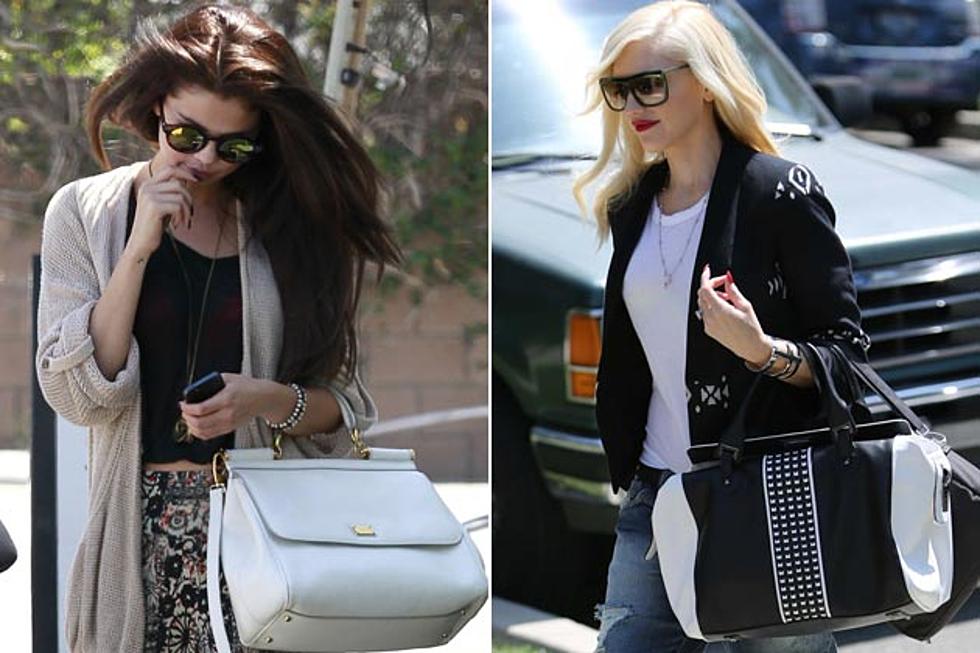 Trend Watch: Selena Gomez, Gwen Stefani + More Tote Big, Boxy Handbags [PHOTOS]
Pacific Coast News (2)
Big, boxy bags are all the rage this summer -- they're structured and sophisticated and can fit everything you need. They're like portable suitcases, with better styling and details. Maybe that's why glamourpusses like Selena Gomez and Gwen Stefani are so fond of them.
Selena Gomez
The actress was out to lunch with a massive top-handle bag in summer white with gold hardware.
Gwen Stefani
The mom of two young sons had two bags, but her studded, black and white purse fell in line with the singer's rocker chic aesthetic.
January Jones
The actress toted her son Zander on one arm and carried a wide-striped, nautically inspired canvas bag with the other.
Jessica Alba
The mom of Honor and Haven also carried two bags that don't appear to be from the same collection. What is it with stars and double bags? The crossbody is cute, but she can keep essentials in the top-handle version.
Pink
The pop diva rocked an enormous black shoulder bag, paired with a maxi and sunnies, channeling that boho chic look that will never, ever die.