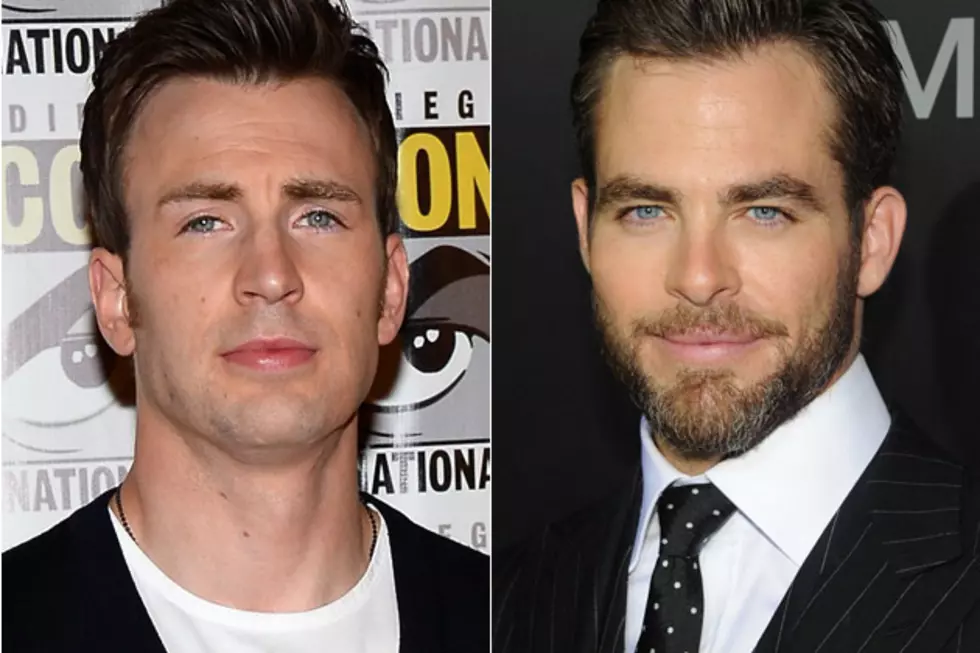 Chris Evans vs. Chris Pine – Swoon-Off
Ethan Miller/ Craig Barritt, Getty Images
It takes a superstar to lead a movie franchise, but Chris Evans and Chris Pine are up to the challenge. Starring in 'Captain America' and 'Star Trek,' respectively, these two actors bring talent and good looks to the role. Which hottie is more swoon-worthy?
Chris Evans' name is practically synonymous with "superhero." With that strong jaw and steady gaze, he looks like he could save the world a dozen times over! When he's not protecting the universe, Chris is posing for print ads for Gucci. Just a day in the life, right?
Chris Pine has been pretty busy too! The actor received critical acclaim for his portrayal of James T. Kirk in 2009's 'Star Trek,' but he's also wooed Anne Hathaway and Reese Witherspoon onscreen. We don't blame them for going weak in the knees for this star -- we would, too!
Which actor makes you starstruck? Vote in the poll below!
Chris Evans
Chris Pine