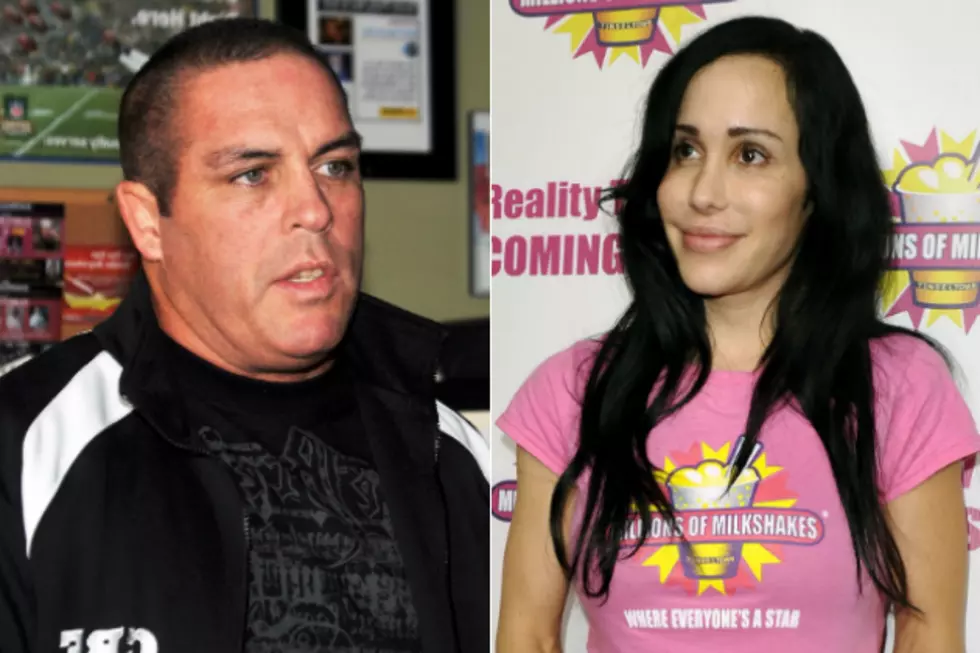 Octomom Accused of Stealing an Engagement Ring From Her Fake Fiance
Bobby Bank / Toby Canham, Getty Images
The world's most infamous mom of multiples is in some trouble again. No, not the gynecological kind, but we hope rehab is treating Nadya Suleman well -- because there's quite a battle brewing for her when she gets out.
'Celebrity Boxing' founder Damon Feldman filed a police report in Pennsylvania claiming that the Octomom took a very expensive engagement ring from him and never gave it back.
Because of his job, we can only assume any words from Feldman are literal fighting words, but these words are pretty clear. Feldman claims that while the mom of 14 was in the Granite State for his 'Pillow Fighting Championships' event (yes, that exists), he was supposed to give her an engagement ring as a publicity stunt.
He borrowed his ex-wife's $7,500 ring for the photo op, but Suleman allegedly never returned it. He also claims in the incident report that he's tried to contact Suleman and her PR rep several times but they've never returned his calls.
A spokesperson released a statement on Octy's behalf -- since she's otherwise occupied and can't speak for herself -- that said this is all a bunch of nonsense.
The rep claims there was never an agreement for the engagement stunt and Feldman simply ambushed Suleman in his room with cameras when she arrived to collect payment for the fight event. What's more, the ring was supposedly a fake that didn't even fit Suleman's finger, so she never took it.
It's hard to know who to believe since both parties are in the habit of attracting the spotlight for fabricated reasons, but what we do know is that the police care even less than we do and will thus not be investigating the incident since they consider it a civil matter. Therefore, Feldman has indicated that he plans to head to court.
Maybe the judge will just let them pillow fight it out.