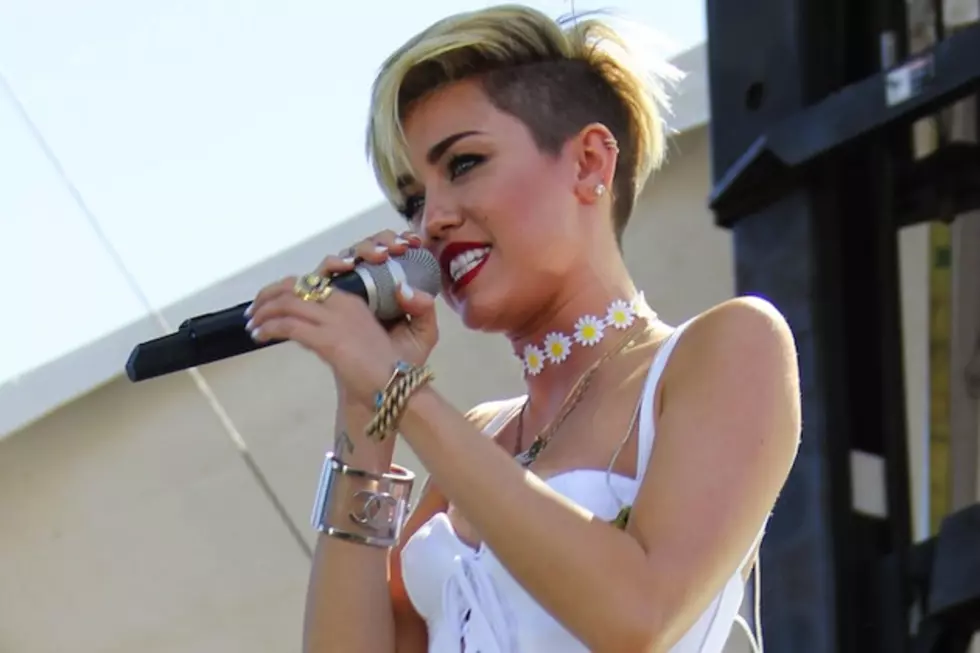 Miley Cyrus Wore Pasties + Hung Out With the Kardashians Over the Weekend [PHOTOS, VIDEO]
WMTV, Pacific Coast News
Recently single lady Miley Cyrus had quite the weekend, performing and crying during her first-post Liam performance at the iHeartRadio Festival in a mesh dress and pasties -- and making buddies with the Kardashians.
Well, minus Kim Kardashian and her blonde hair, both of whom have yet to make a public appearance since the birth of North West.
Cyrus performed at the festival in Las Vegas on Saturday (Sept. 21) with her newest hits 'Wrecking Ball' and 'We Can't Stop' before leaving the stage and posing with Khloe and Kourtney Kardashian and their half-sisters, Kendall and Kylie Jenner.
The Kardashians and Jenners decided to visit Miley after watching her set, which included more little people, a banana microphone and, of course, twerking. Wipe that pretend surprised look off your face.
Us Weekly reports that Cyrus spent the next 45 minutes talking to fans while wearing her wild onstage outfit: a mesh dress with furry white sleeves, black pasties to cover her chest and black and white underwear.
You can check out more photos of Cyrus' interesting wardrobe choices and snaps of her and the Kardashian Klan below.