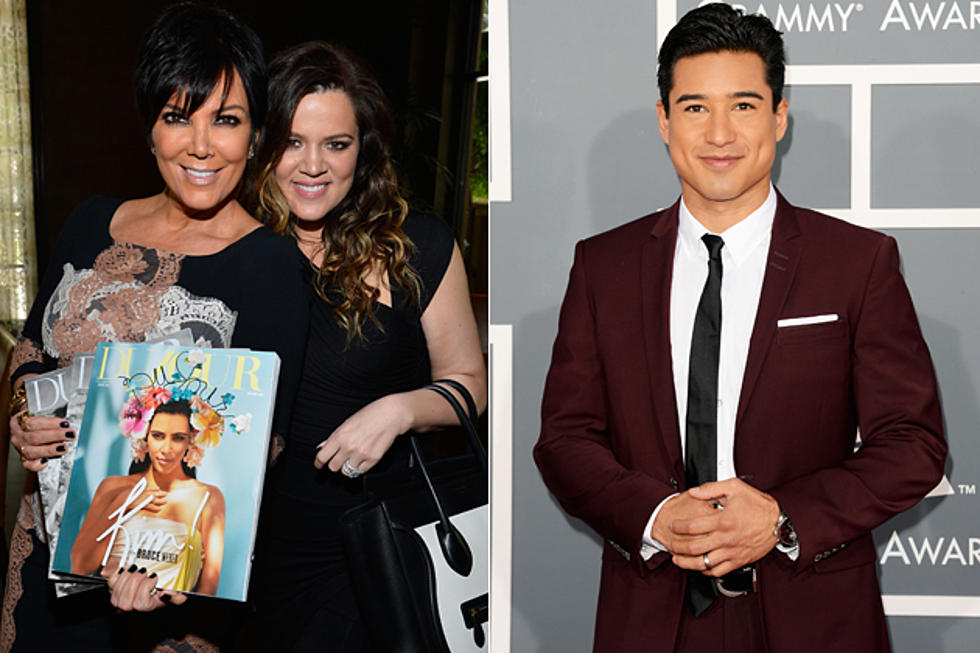 Kris Jenner Wanted the 'X Factor' to Replace Mario Lopez With Another Kardashian
Frazer Harrison / Jason Merritt, Getty Images
Her quest to take over the world one show at a time isn't working out so well for Kris Jenner. She did get Khloe Kardashian a hosting gig on 'X Factor,' but when that was clearly going south, Kris decided the problem wasn't her daughter -- it was Mario Lopez.
Khloe's the one who lost her job, but it certainly wasn't for Kris's lack of trying.
According to Radar Online, Lopez had a problematic relationship with the Kardashian "momager," which led to problems for Khloe and her obvious discomfort with hosting.
"Kris would go to the producers and say Mario was being pushy and insensitive and she'd often confront Mario directly," claimed a source.
So since Khloe and Mario had zero chemistry, Jenner suggested to the producers that they consider replacing Lopez with Kim or Kourtney. Because that's logical.
Explained the source, "Well, the producers agreed with the no chemistry argument, but also that Khloe was in over her head – and that's why she's gone."
"Mario really was trying to help Khloe become a better host," the source continued. "Kris has a problem butting out of her kid's professional lives. Mario would never tell Kris, but Khloe should have taken his advice, not her mother's – look where that got her."
Enjoy the view from the sidelines, Khloe. Maybe your mom will let you guest on her show.