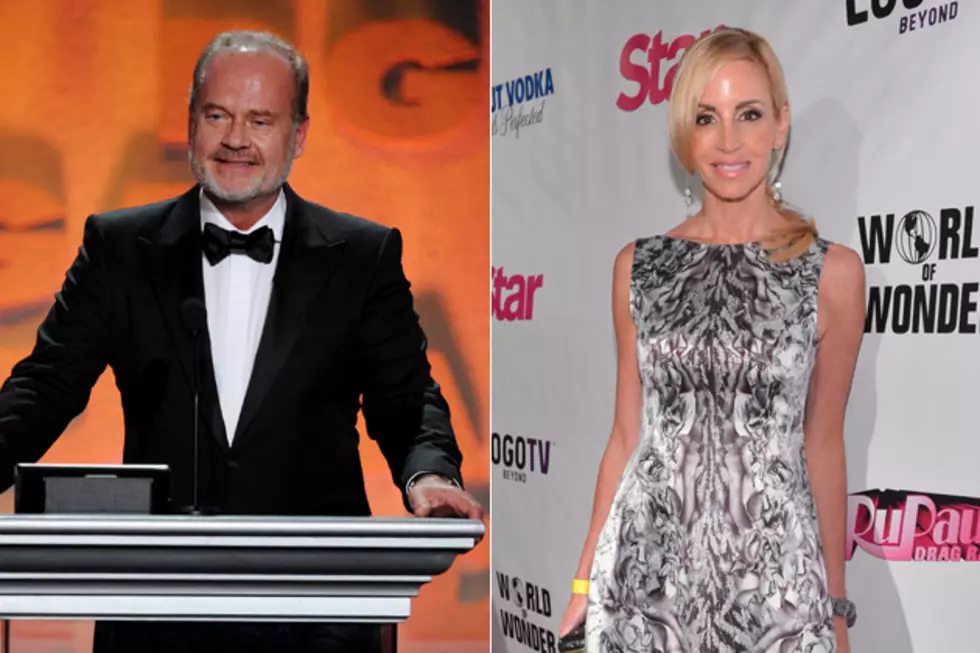 Kelsey + Camille Grammer Engaged in a Brutal Battle of Bedroom Warfare
Kevin Winter / Alberto E. Rodriguez, Getty Images
Ever since their divorce in 2011, Kelsey and Camille Grammer have been engaged in a tense and very public battle. And recently, the fighting has turned to the most important issue with which a couple can grapple: lumbar support.
Because it seems Camille sent a team of movers to remove their marital bed from Kelsey's home.
Kelsey and his new wife Kayte (who's pretty fancy, if you couldn't tell from the spelling) have moved back into one of the mansions that he hasn't sold yet and once shared with Camille after deeming his previous pad not quite private enough.
But shortly after they crossed the threshold, the newlyweds were greeted by a team of movers and Camille's assistant -- settlement in hand -- who said Camille was entitled to the bedroom furniture therein.
The New York Post reports that Kelsey was furious and began "yelling at the movers not to take the bed," which was designed by Michael Taylor.
Camille was nonplussed by the tantrum, telling the paper, "It was in the settlement that I got the bed. He got everything he wanted, the whole book collection. But he was living somewhere else. He didn't want the bedroom furniture. He never liked the bed. He gave it up. It was really his oversight."
She also quipped that Kayte should want her own furniture. But maybe Kayte just figured out her sleep number. Did you consider that, Camille? Did you?
A rep for Kelsey said merely, "We don't talk about what Camille does or doesn't do. We all have better things to do."