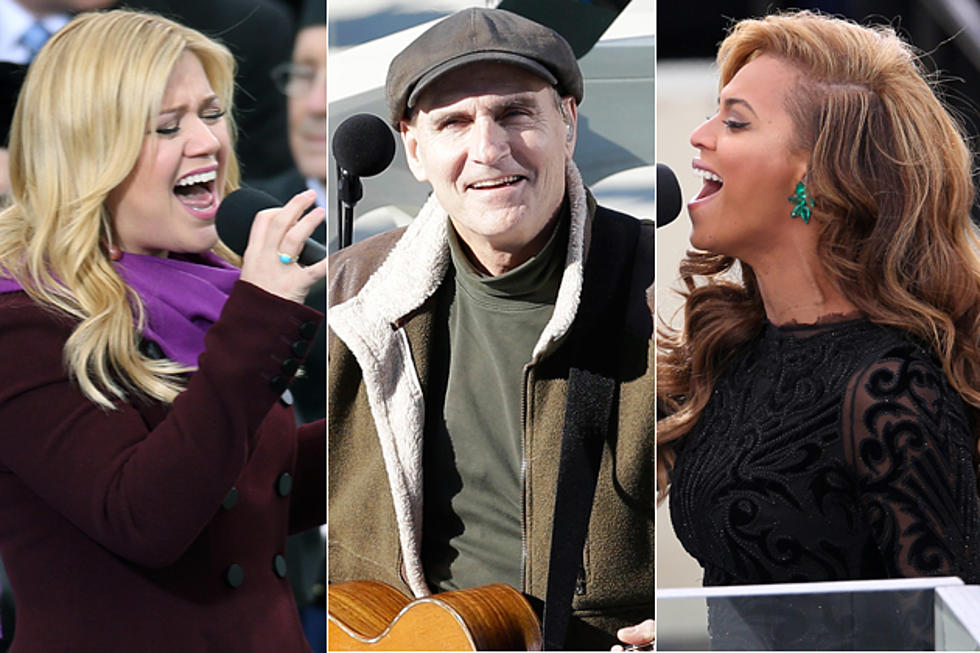 Kelly Clarkson, James Taylor + Beyonce Perform at President Obama's 2013 Inauguration [VIDEOS]
YouTube
President Barack Obama, our 44th president, has been sworn in for his second term, and the inauguration was exactly the star-studded occasion we've come to expect from our celeb-popular Commander-in-Chief.
Case in point: Musical performances included James Taylor singing 'America the Beautiful,' followed by Kelly Clarkson's rendition of 'America (My Country 'Tis of Thee),' and Beyonce wrapping things up with 'The Star-Spangled Banner.'
President Obama's official swearing-in was a private affair on Sunday, Jan. 20, but Bey, Clarkson and Taylor helped him ring in his second term with a ceremony for the American public the following day.
Watch the rest of the performances below, and prepare to be surprised that 'My Country 'Tis of Thee' has so many more lyrics than you were ever taught in elementary school -- and that Beyonce sings better than she's usually given credit for.