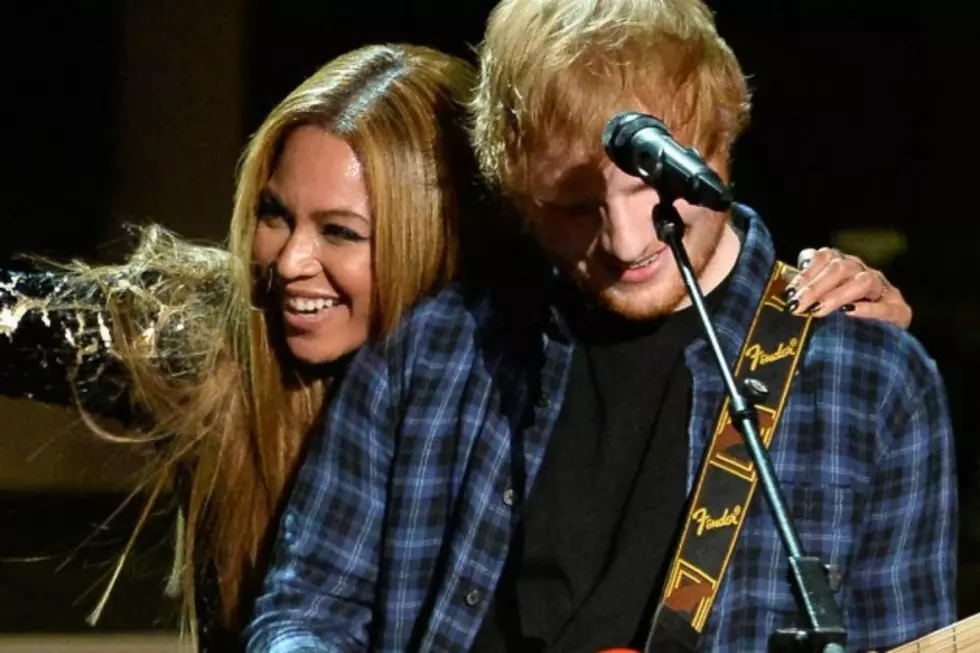 Ed Sheeran And Beyonce Will Headline Global Citizen Festival
Kevork Djansezian, Getty Images
Now that Ed Sheeran and Beyonce have proven they've got musical chemistry together (catch their tribute to Stevie Wonder here), they're joining forces once more for a good cause.
The X and "XO" singers, respectively, will both headline the upcoming Global Citizen Festival, which aims to help eradicate extreme global poverty. Coldplay and Pearl Jam will also play the show, which will be filmed on September 26 in New York City's Central Park and air on September 27 on NBC.
"I am honored to be a part of the Global Citizen Festival," Beyonce said in a statement, according to Billboard. "It has always stood for improving the lives of people everywhere, but this year is especially rewarding as we all join focuses and utilize our talents for one goal: to end extreme poverty globally."
Free tickets to the show are available today at globalcitizen.org for fans who pledge to take an "Action Journey," which includes a commitment to volunteer on behalf of the organization to get the attention of world leaders and urge them to take action. The organization specifically seeks to completely eradicate polio, expand the reach of the Global Partnership for Education and improve food security in the United States, among others.
Global Citizen seeks to end extreme global poverty by 2030.
Think you'll try to snag tickets to the festival?
Chow down on these pics of celebs eating and drinking: