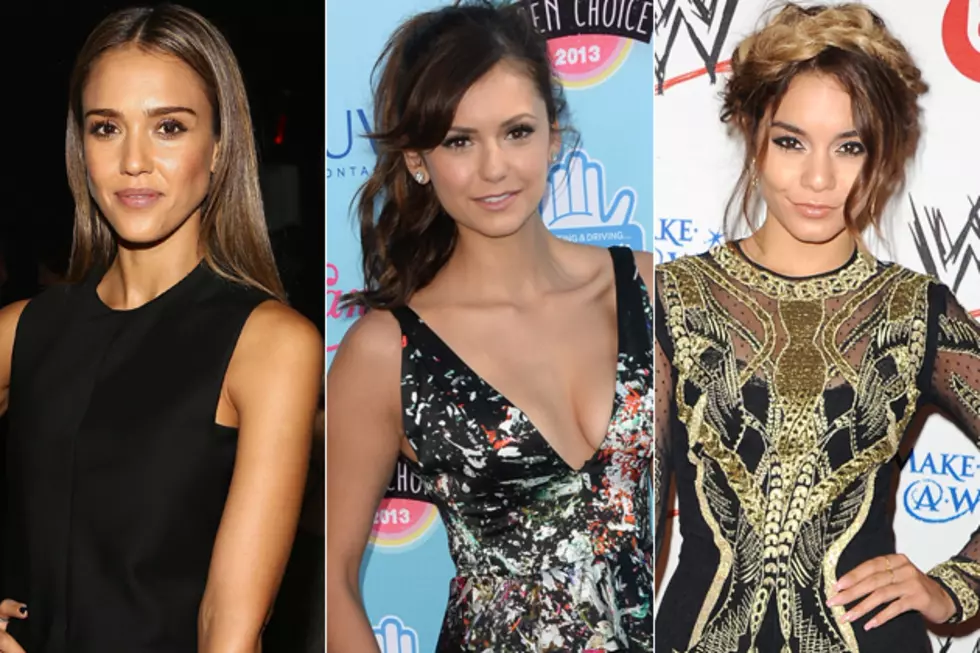 15 Stars Show Off Their Celebrity Healthies
Astrid Stawiarz / Jason Merritt / Angela Weiss, Getty Images
Move over selfie, the healthie is here! That's right, there's a new way to show off your face to the world while simultaneously proving how fit and health conscious you are and that new creation is the healthie.
Yeah, it's a super twee name, but we'll take it.
Below you will find snaps of celebrities showing off their healthiest selves, whether it be by working out or eating right some of these stars have been sharing healthies since before healthies were cool.
Jessica Alba works out even though working out is so hard to do.
Miranda Kerr does some impressive looking yoga on the beach.
Ashley Tisdale eyes her behind in the mirror while twerking it out.
Oprah Winfrey collects vegetables for her new neighbors Ellen DeGeneres and Portia de Rossi.
Vanessa Hudgens is wiped and sweaty from her workout.
Julianne Hough decided that going on a trampoline was more fun than hiking.
Nina Dobrev sassily goes rock climbing.
Mindy Kaling isn't on a juice cleanse, she's on a life cleanse.
Ashley Benson is schooled in a workout by Ashley Conrad.
Kelly Osbourne looks adorable after going piloxing.
Minka Kelly arrives at the gym to do all the workouts.
Gisele Bundchen kills two birds with one stone by posing and working out.
Rosie Huntington-Whiteley centers herself while doing some yoga.
Brooke Burke teaches her class how to burn booty on the bar.
Mena Suvari sips on a nice green smoothie.