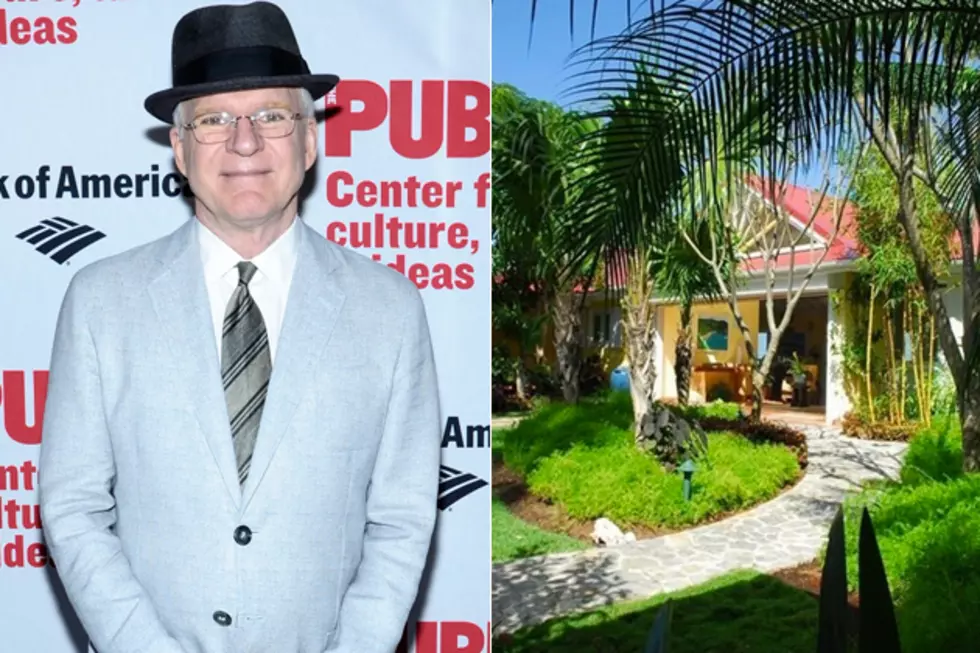 That's Steve Martin's Crib
Ilya S. Savenok, Getty Images / Celebrity Net Worth
This enormous Caribbean villa is owned by the new daddy himself, Steve Martin, and the home is so big that it even has its own name: Villa Au Soleil.
In French that means "Home of the Sun," but with an asking price of $11.24 million, it should really be Home of the Lump Sum.
The 28,000 square-foot mansion has four bedrooms, 4.5 bathrooms, floor-to-ceiling windows to show off the fabulous views, and a media room that boasts the requisite flat screen television.
Outside the villa you'll find terraces, a sun deck, a lily pond (bewitched frogs not included), a private tropical garden (enormous insects definitely included) and a beautiful multi-level infinity pool.
Check out more photos of the brightly-colored villa below.